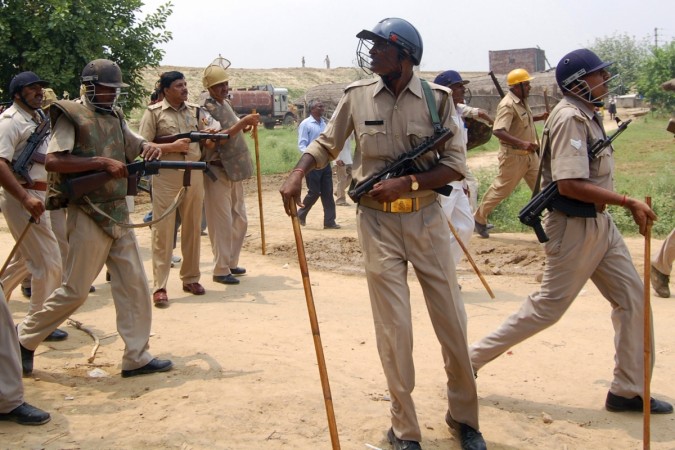 A special Central Bureau of Investigation (CBI) court in Lucknow Monday awarded life imprisonment to 47 policemen found guilty of killing 10 Sikh pilgrims in fake encounters in three different areas of Uttar Pradesh's Pilibhit district in 1991, according to reports.
The CBI court judge, Lalloo Singh, convicted Friday the policemen, including station officers, sub-inspector and constables, under sections 302, 364, 365, 218 and 117 read with 120B of the Indian Penal Code, the Times of India reported. The evidence were sufficient to prove them guilty of kidnapping and killing the pilgrims on the claims they were terrorists, Singh said.
After the judgement, 27 of the convicted policemen went missing, the TOI reported. While some policemen disappeared, others went underground, the TOI quoted its sources as saying.
In July 1991, a group of 57 policemen had stopped a group of 10 Sikh men travelling on a bus, divided them into three groups and shot them dead in "cold blood," NDTV cited a charge sheet. The day after the fake encounter, the policemen claimed they killed Khalistani terrorists.
The Sikh men were on a pilgrimage to Nanakmatha, Patna Sahib, Huzur Sahib and other holy places, the TOI reported. The police had later said the men had opened fired on them. The incident was reported to Vilsanda, Puranpur and Nauria police stations, which registered FIRs.
The Supreme Court handed over the matter to the CBI after a petition was filed by lawyer RS Sodhi. The CBI in its investigation found the Sikh men were innocent and that the policemen had killed them to earn awards and recognition for killing "terrorists."
The CBI filed chargesheet June 12, 1995, and the court slapped the charges on the accused Jan. 20, 2003. Of the 57 policemen, 10 died during the trial.