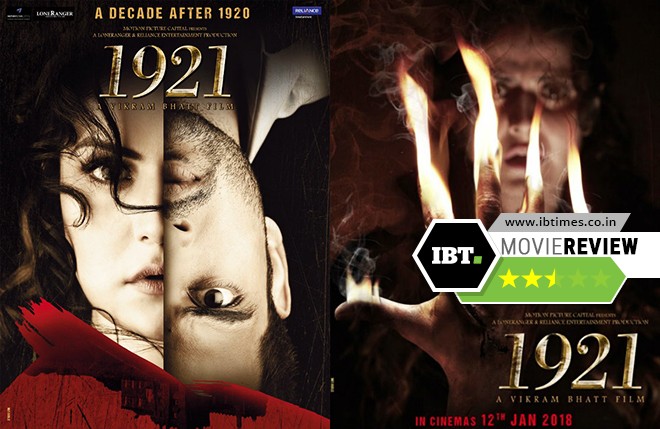 Rating – 2
Cast – Zareen Khan, Karan Kundra
Director – Vikram Bhatt
Genre – Horror
Storyline
To put in a nutshell, this is how the movie goes – struggling piano player Ayush (Karan Kundrra) leaves for York to fulfil his dream of becoming a successful piano player. But there is a catch. He has to take care of a mansion that belongs to his sponsor. The initial days go well, with villagers flocking to hear him play, but the good times don't last long.
Soon, the doors of the mansion open without cause, lights flicker ominously and odd shapes whizz past. Yes, ghosts. He then approaches Rose (Zareen Khan), a person with the ability to interact with ghosts, and helps Ayush uncover the mystery behind the spirit in the mansion.
But alas, the movie doesn't exactly go to script, so to say. When you laugh at dialogues in a horror movie, you know the movie isn't working the way it was supposed to.
Rose and Ayush soon realise the supernatural power they were fighting is way stronger than they expected. Whether and how she saves her love from a painful death forms the crux of the story.
And the movie hands down holds some interesting suspense, but unfortunately it isn't executed well.
Performances
Both Karan Kundrra and Zareen Khan do some justice to their roles, but soon appear to be overreaching. Dialogues sound forced and too much effort seems to have been put into each scene.
Positives
What is a horror movie if the background score doesn't make the hair at the back of your neck stand? Vikram Bhatt scores big here, and the sounds do justice to the genre. The music brings some warmth as well. Yes, Zareen and Karan show some chemistry but it soon fades away.
Negatives
As mentioned earlier, when dialogues make you laugh during a horror movie, it sort of takes the tension away. The graphics were shoddy and the VFX failed to do justice. The climax was badly executed, to be very honest.
Verdict
After the first film in the franchise which released in 2008, it has been a downhill run for Bhatt, and this is no different. The trend continues.