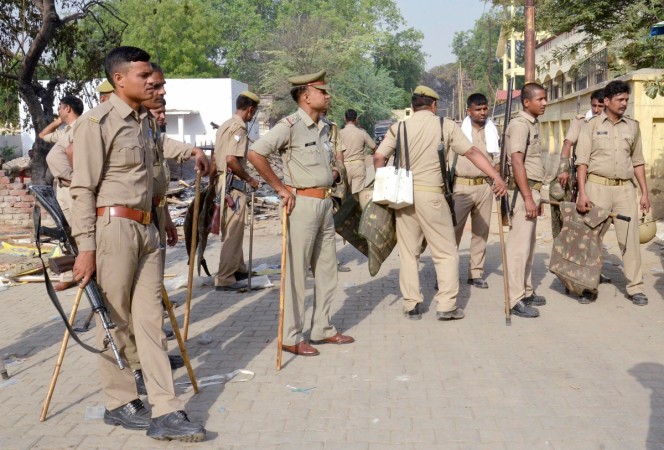 At least 19 people, including police personnel, were injured after agitators reportedly attempted to break a barricade and enter the Manipur Bhawan in New Delhi, protesting against Inner Line Permit (ILP) related bills and demanding that they be revoked. Manipur Chief Minister Okram Ibobi Singh on Tuesday met Union Home Minister Rajnath Singh seeking presidential assent on the three bills to be made into acts.
Protesters had gathered near the Manipur Bhawan on late Tuesday to protest the ILP-related bills. However, the police lathicharged the group, led by Manipur Tribals' Forum, as they tried to break into the building on SP Marg. The clash between the two groups turned violent thereafter, leading to use of water cannons. The police also had to call for backup. One of the police personnel has received a stab wound, the Hindustan Times reported.
Protesters, however, were quoted as saying by the Statesman newspaper that the protest turned violent after police began lathicharging them. At least 40 people were detained after the protest.
A spokesman of the group, Lakpachui Siro, was quoted as saying by the North East Today that the resident commissioner had promised to meet the group on Tuesday, but the building was shut and personnel of the Manipur Rifles came out and lathicharged them when they tried to protest and enter.
A police van was also damaged, a police official told the Statesman. Police personnel from nearby police stations also joined in to bring the clashes under control.