Jill Duggar and Derrick Dillard welcomed their first child Israel David on 6 April. But his birth was a complicated one.
In a sneak-peek into Tuesday's episode of "19 Kids and Counting", Jill Duggar's birth special, the couple take the audience through all the complications Jill had to face and recount the 70 hours of labour.
The couple had everything set up, including a tarp down, towels and an inflatable birth pool for David's birth at home. But after 17 hours of labour, the real pain started and at the 20th hour, her husband decided to call in for help as he wasn't prepared for this. "[Derick] was like, 'I've got to call somebody to come help because we can't do this on our own,'" said Jill, who turns 24 next week.
Jill is also a trained midwife, who has helped deliver 100 babies, but she admitted "it was a challenge" to be on the other side.
"That's why I've surrounded myself with people who I feel are competent and can take care of me," said the new mother about the reasons why she had her mother and elder sister present during her labour.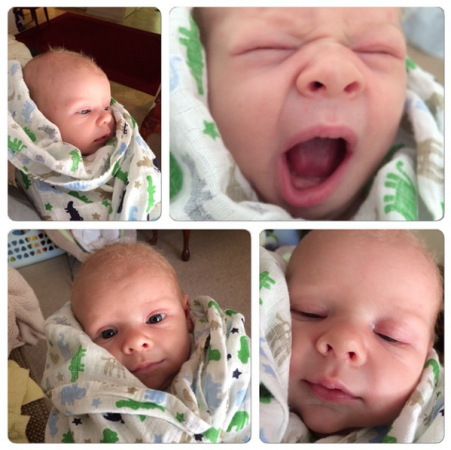 But when the labour exceeded 48 hours, the Dillards decided that it was time to go to the hospital. And it was a timely decision, as the doctors revealed that Baby Israel was in a transverse breech position (sideways and upside down) and had an irregular heart rate.
The couple, though reluctant, agreed for an emergency C-section and Baby Dilly was ultimately born on 6 April. Since then, the enthusiastic parents have been sharing adorable pictures of their baby boy through Instagram and obliging fans with regular updates on parenting.
The young couple from Arkansas will celebrate their first wedding anniversary on 21 June. The two-hour special episode titled 'Jill's Special Delivery' will air on Tuesday night on the 10th season of TLC's "19 Kids and Counting".