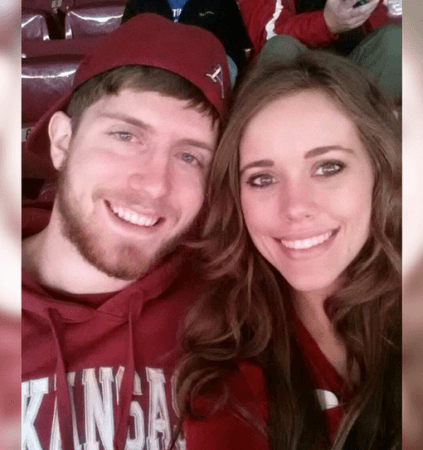 The recent Instagram update of first-time pregnant Jessa Duggar of the "19 Kids and Counting" family shows her baby bump slowly emerging.
Jessa has already started documenting her pregnancy for her fans to follow it till her due date. In the recent picture, Jessa shows her protruding belly in a purple top and captioned the picture as "16 weeks 1 day. # Babybump #Baby Seewald".
The mother-to-be is married to Ben Seewald, and the two are expecting the baby to arrive on 1 November, which is also the couple's first wedding anniversary.
Ben graduated with political science majors from National Park Community College on Saturday. His whole family, including Jessa, were present in the stands to see him accept his degree, and later the whole entourage headed to a local bar to celebrate his graduation.
Meanwhile, Jessa seems to follow in the footsteps of her sister, Jill Duggar, who had also documented her whole pregnancy before giving birth to son Israel David, after a tedious 70 hours of labour.