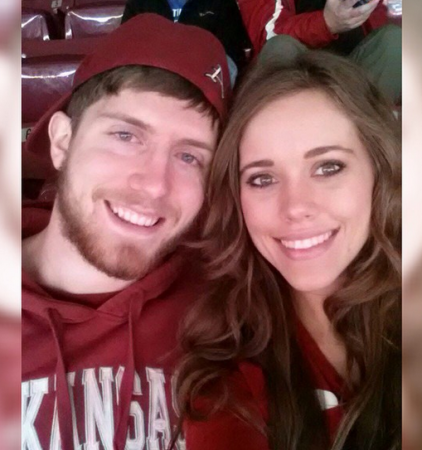 Jessa Duggar of "19kids and Counting" is making headlines after she took to Instagram to update her TLC fans about her pregnancy.
The 22-year-old reality show star is now 13 weeks into her pregnancy. She announced last week that she and husband Ben Seewald are expecting their first child. After a visit to the doctor, Jessa also posted some information about her baby on Instagram.
She mentioned some features of the baby in the post, and said that she is currently in her 1st trimester at 13 weeks. She further said the baby is approximately the size of a peach at 3 inches. She is still 27 weeks from her 1 November due date.
"#BabySeewwald is growing!" she tweeted with a heart symbol on Sunday afternoon. "Already so in love with this little person."
But fans were disheartened as Jessa did not mention whether she was having twins or not. Although the couple had earlier posted a teasing video message in which they had said they may have twins, the recent pictures shows only one child.
In a recent interview with People magazine, Jessa said as she has been suffering from morning sickness, she has decided to make some changes to her normal routine.
"I do want to make sure that I'm eating healthy," she said, adding: "You are eating for two but the other is, like, a speck. I am trying to make healthy choices now that I'm entering my second trimester."
TLC will have special episodes dedicated to Jessa's pregnancy, but for now the fans have to wait. The latest episode of "19 Kids and Counting" will take them through the couple's November honeymoon. The episode, which will air on 5 May, will focus on Jessa's sister Jill, who had her first child with husband Derrick Dillard. They have named their son Israel David.