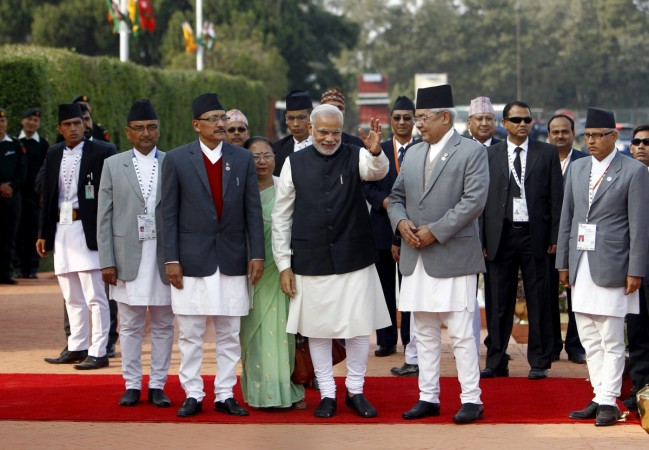 The 18th SAARC Summit got underway in Nepal's capital city Kathmandu; with leaders of most countries stressing on the global threat of terrorism as a major issue; even as hopes of Indo-Pak talks during the summit were dismissed.
Prime Minister Narendra Modi recalled events of the dreaded 26/11 Mumbai attacks on its sixth anniversary. "Today, as we remember the horror of the terror attack in Mumbai in 2008, we feel the endless pain of lost lives," said Modi.
The Indian Prime Minister also called on the SAARC nations to join hands in an effort to strengthen the region.
"A good neighbourhood is [sic] universal aspiration, nowhere in world is collective efforts urgent than in South Asia."
"Where does South Asia wish to stand in the world, we need to ask this question to ourselves."
"The future I dream for India is the future I wish for our entire region," said Modi.
Pakistani Prime Minister Nawaz Sharif said that he too was committed to SAARC in its endeavours to create a conflict-free South Asia; whereas his Nepalese counterpart Sushil Koirala expressed his admiration at the evolution of Indian democracy, calling it the "largest and strongest civilization force."
Afghanistan President Ashraf Ghani meanwhile made clear his stance of not allowing a proxy war to be fought from Afghan soil.
Despite a lot of anticipation, there will be no talks between Prime Minister Modi and Nawaz Sharif in the ongoing SAARC Summit.
Sharif was reportedly keen to meet Modi on the sidelines of the summit, however no meeting has been scheduled between the two leaders.