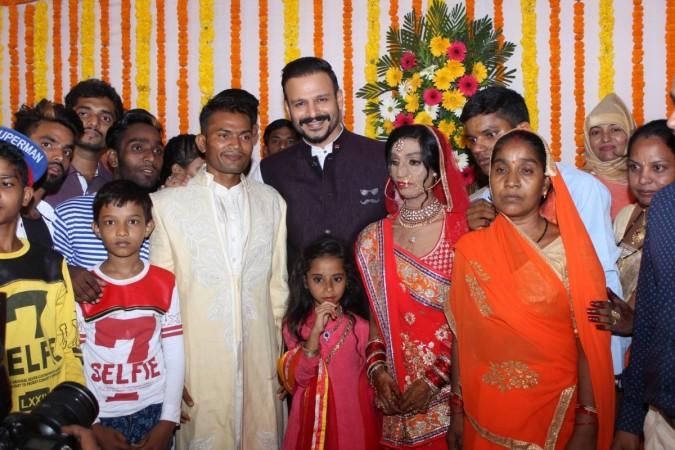 The physical and mental trauma that acid attack victims go through is something nightmares are made of. The pain of the burns, as well as the vulnerable state of mind, make each day a task to live through. While some face this pain for the rest of their lives, for others things are made a bit easier by their loved ones.
However, in the case of Lalita Ben Bansi, it was a wrong number she dialled that changed her life. In fact, changed her life in such a way that Bansi is now married to Ravi Shankar Singh, who believes she has the purest heart. Singh works as a CCTV operator at D' Silva Technical College, Dadar.
Bansi, 26, is an acid attack victim. Her ordeal started in 2012 when her younger brother Sunny and cousin Sham Babu were having a tiff. Asking them to stop fighting, Bansi is said to have slapped both of them. While the duo did stop fighting, the cousin decided to take revenge for the slap and threw acid on Bansi's face 15 days before her wedding.
What was supposed to be a joyous time for Bansi ended up becoming a five-year nightmare with regular hospital visits and consultations with the doctors. She has, until now, undergone 17 surgeries and is set for another 12 soon, reported the Hindu.
However, this time she will have Singh, her husband, by her side. The duo tied the knot in Mumbai on Tuesday, May 23, and Bansi still finds it hard to believe. "Miracles do happen," she explains. Bansi and Singh's love story too is nothing short of a miracle. It all started when Bansi dialled the wrong number and got a call back from the same number 15 days later.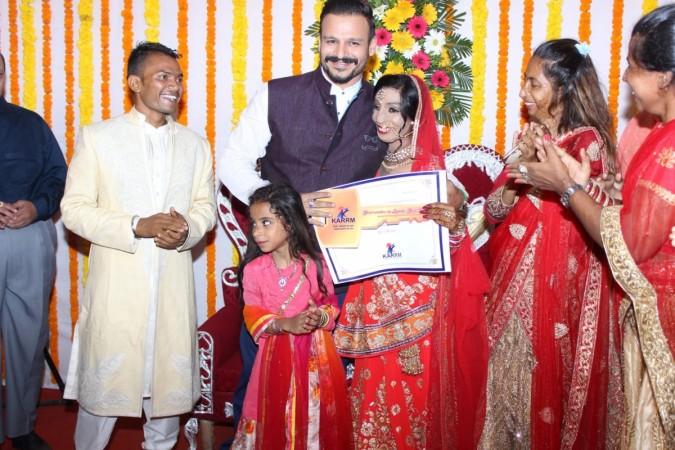 "Ms. Bansi had accidentally dialled my number about three months ago. I then called her back after 15 days. We spoke and I fell in love with her voice. Our conversations continued on a daily basis and in the process, I proposed to her," Singh told the website.
While Bansi did reveal on a call that she was an acid attack victim, it did not matter to Singh as he was already in love with her. "But I told her I was in love with her and would like to get married. Many couples fall in love with their partners' face and eventually get divorced. With Ms. Bansi, I am not concerned about her face. She is a sweet person. I wish god blessed us for a lifetime," he added.
And the fairytale doesn't end just yet. The wedding, which was organised by Acid Survivors Saahas Foundation, found many sponsors. The wedding outfits of the couple as well as the pandit were sponsored by designer duo Abu Jani and Sandeep Khosla and Vivek Oberoi, who also attended the wedding ceremony, gifted them a flat in Mumbai.