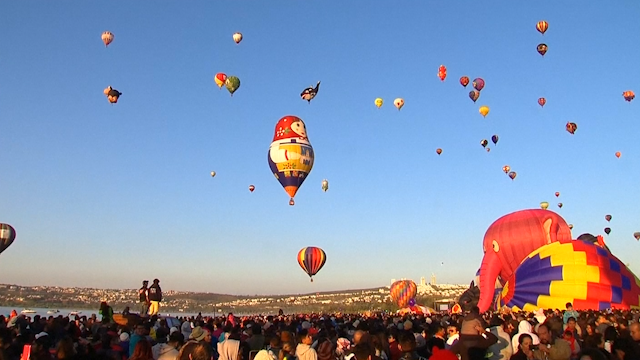 At least 16 people have been killed after a hot air balloon caught fire in the air on Saturday morning and crashed in central Texas.
A county judge and public safety source was quoted by CNN as saying that the hot air balloon might have struck power lines when it went down into the pastureland in Lockhart around 7:30 a.m. The area is often used for balloon landings.
The basket of the balloon was on fire when emergency crews arrived, Caldwell County Sheriff Daniel Law was quoted by BBC as saying. "It does not appear at this time that there were any survivors of the crash," Law's office said.
Margaret Wylie, who resides in the area, said that she was outside her house when she heard two "pops", which she thought was a gun, going off. "The next thing I knew you saw a big fireball go up. I was just praying that whoever was there got away from the thing in time," she was quoted by the channel as saying.
The hot air balloon crash is the deadliest accident of its kind in the history of the United States of America.
Erik Grosof, an official from the National Transportation Safety Board (NTSB) that is leading the investigation, said that the balloon belonged to the Heart of Texas – a company based in Austin that organises trips to catch a glimpse of the sunrise along with champagne.
All contact was lost with the balloon half an hour after it took off, BBC reported, citing a Fox News reporter.
A hot air balloon had caught fire and crashed in Luxor, Egypt, in February 2013 killing all the 19 people on board.