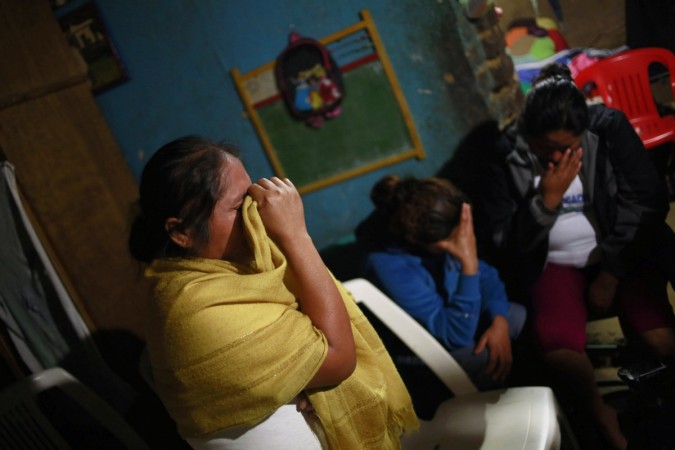 Fifteen people, including six minors, were killed in two attacks that were most likely sparked by gang wars in Ciudad Victoria, the capital of the Mexican state of Tamaulipas. Eleven members of one family were shot dead while they were still sleeping.
The officials did not mention who was responsible for the attacks but factions of the disintegrated group Zetas Cartel are trying to gain control over the city. The Mexican state of Tamaulipas has been plagued by violence between drug cartels since years.
The first attack took place early Saturday morning when gunmen stormed into a house and murdered 11 people of one family while they were asleep. Three people were killed later in a neighbourhood in Ciudad Victoria, Associated Press reported.
Tamaulipas Coordination Group, in charge of state security, released a statement which said that four girls had been shot dead in the first attack and one minor in the second attack.
The agency cited reports from the police ministry which stated that attacks carried out across the city through the night claimed the life of 16-year-old at a bus station. Attackers also burned down a house later in the night.
Zetas Cartel has split into various factions after several of its leaders were either captured or killed. Factions like "Zetas Old School" and the "Northeast Cartel," a group of factions led by captured Zeta leader Miguel Angel Trevino Morales' family or Z40, among others have been trying to gain control over the state ever since.
At least 100 people have been killed in this battle which began in late 2015.
Cartel threats and messages on the internet warned citizens to stay off the streets in Nuevo Laredo, a city on the border of Texas, due to the possibility of attacks on bars and businesses run by rival factions.