With the term of the of office of Smt. Pratibha Devisingh Patil, President of India, ending on July 24, 2012, Chief Election Commissioner V. S. Sampath announced on Tuesday that the 14th Presidential election will be held on July 19, 2012.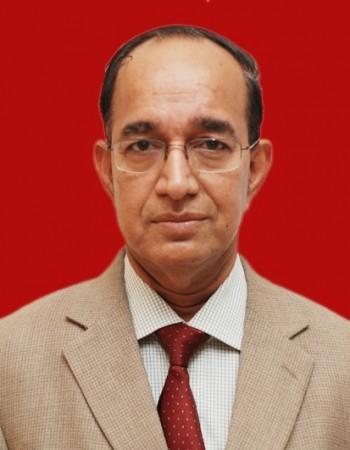 The Chief Election Commissioner announced that the notification for the Presidential poll will be issued on June 16 and the last date of nomination is June 30. The nomination papers will be scrutinized on July 2 and the last date for the withdrawal of candidatures is July 4.
The press release from the office of the Election Commission of India stated that the results of the election will be declared on July 22, two days before the term of President Pratibha Patil ends.
The President is elected by the members of the Electoral College consisting of elected members of both Houses of Parliament, and elected members of the Legislative Assemblies of all States including National Capital Territory of Delhi and the Union Territory of Puducherry.
However, the nominated members of Rajya Sabha, Lok Sabha and Legislative Assemblies of the States are not eligible to participate in the election.
The electoral college for the Presidential poll 2012 is 4896. 776 Members of Parliament and 4120 Members of Legislative Assemblies will take part in the elections.
So far, former Lok Sabha Speaker P.A. Sangma is the only person to declare candidature for the top post. He has got the backing of AIADMK supremo and Tamil Nadu Chief Minister Jayalalithaa and Odisha Chief Minister Naveen Patnaik, who have been trying to woo the non-Congress political parties to vote for him.
Interestingly, the ruling Congress party has not come up with the name of its candidate. Several names like Finance Minister Pranab Mukherjee, former West Bengal governor Gopal Krishna Gandhi, Vice-President Hamid Ansari, Power Minister Sushil Kumar Shinde, former police officer and National Commission for Minorities H.T. Sangliana and former Chief Minister of Nagaland S.C. Jamir have been doing the rounds but the party is yet to announce its final candidature.
The Congress party president Sonia Gandhi has reportedly called up Trinamool Congress chief Mamata Banerjee to Delhi to discuss on their candidature. The party is expected to announce its final candidate in the couple of days' time.