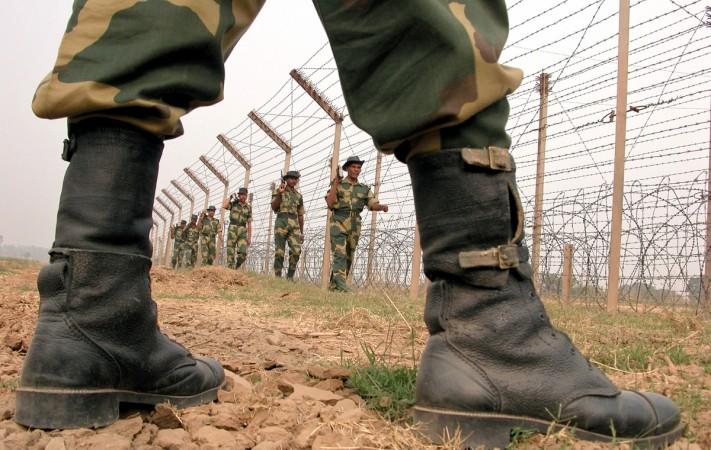 Over 14,000 bunkers will be built along the Line of Control in Jammu and Kashmir to shield locals from cross-border firing by Pakistan.
The ministry of home affairs had approved a pilot project for construction of 60 bunkers at a cost of Rs 3 crore in 2016. After the successful completion of the project, the ministry has now ordered the construction of another 14,460 bunkers at a cost of Rs 415.73 crore.
There will be 13,029 bunkers for individual households and 1,431 large community bunkers in five districts of J&K – Samba, Poonch, Jammu, Kathua, and Rajouri – which are often at the receiving end of shelling by Pakistan.
Each individual bunker of 160 sq ft can house 8-10 individuals, while the community bunkers can provide shelter to nearly 40 individuals. State-owned construction firm NBCC (India) Limited has received the sanction to build the bunkers.
"NBCC has received sanction from Ministry of Home Affairs (MHA), Government of India, for the construction of 14,460 bunkers in villages along the Indo-Pak Border in the state of Jammu and Kashmir (J&K) amounting Rs 415.73 crore (approx)," the company said in a Bombay Stock Exchange filing.
Jammu and Kashmir chief minister Mehbooba Mufti has also confirmed that the construction of the bunkers will be prioritized at border outposts (BOPs) based on 3 categories – 0-1 km from the border, 1-2 km and then 2-3 km.
"Pre-cast construction methodology shall be used for this. Strategically located casting yards will be used to fabricate RCC components, which shall be transported by trailer/ tractors and the bunkers will be erected by cranes and laborers," AK Mittal, the NBCC chairman and managing director, was quoted as saying by The Times of India.
"We will plan in such a way that each bunker is completed in maximum 2-3 days. It's a prestigious and challenging project for us. We will meet the timeline, which will be set by the J&K government. NBCC is also engaged in road and fencing works in Assam, Meghalaya, Mizoram and Tripura on Indo-Bangladesh border and in Gujarat on Pakistan border," he added.
Here is the district-wise breakdown of the number of bunkers:
Samba - 2,515 individual and 8 community bunkers

Jammu - 1,200 individual and 120 community bunkers

Rajouri - 4,918 individual and 372 community bunkers

Kathua - 3,076 individual and 243 community bunkers

Poonch - 1,320 individual and 688 community bunkers.