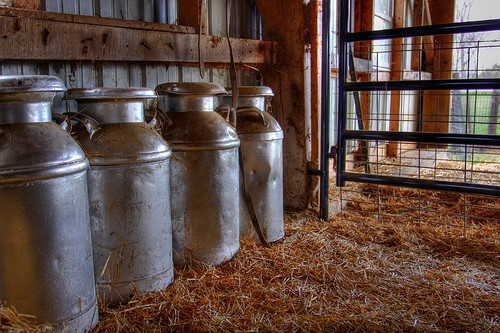 Several students of a government school in Karnataka fell sick after drinking milk distributed by the school authorities.
Nearly 14 students of the Kannada Government Girls' Primary school in Kusugal village have been admitted to the KIMS hospital (Karnataka Institute of Medical Sciences) in Hubli on Monday, after experiencing dizziness, stomach ache, vomiting and uneasiness. The school supplies free milk to its students as part of the popular Ksheera Bhagya scheme.
The students have recovered from the infection but will remain under medical observation. Doctors who treated the affected children said that it is a clear case of food contamination. They have sent a milk sample for testing to determine the exact reason for the infection.
Apart from the 14, nearly 286 other students had consumed the same milk that day. School authorities said they had checked the quality before serving it to students.
"We had sampled the milk before serving it to the children. Only 9 or 10 students had stomach ache; others had no problem," SM Pawar, a teacher, told The Times of India.
The milk was distributed to the school by an NGO, Adamya Chetana. The organisation said they prepare milk with the powder supplied to them by the Karnataka Milk Federation.
"We prepare milk according to government norms and supply it to children. We are awaiting the doctors' report to know the exact reason for the children falling ill," said Nandakumar of Adamya Chetana.
The incident comes at a time even before the scheme finishes one month across the state. Nearly 65 lakh school children from 51,000 government schools and 39 lakh children from anganwadis have been included in the scheme to receive 150 ml of milk, thrice a week.
Food adulteration continues to remain a hot topic of discussion in the country. In 2012, the Food Safety Standards Authority of India found that nearly 22 percent of milk in Karnataka was adulterated with fat, urea and detergent, while nearly 68.4 percent of milk available in Delhi was reportedly contaminated.
In another shocking incident that shook the whole nation in July, 23 primary school children lost their lives after eating a mid-day meal contaminated with the toxic pesticide monocrotophos, in the village of Dharmasati Gandaman, about 25 km from Chhapra and 60 km from the state capital Patna in Bihar.