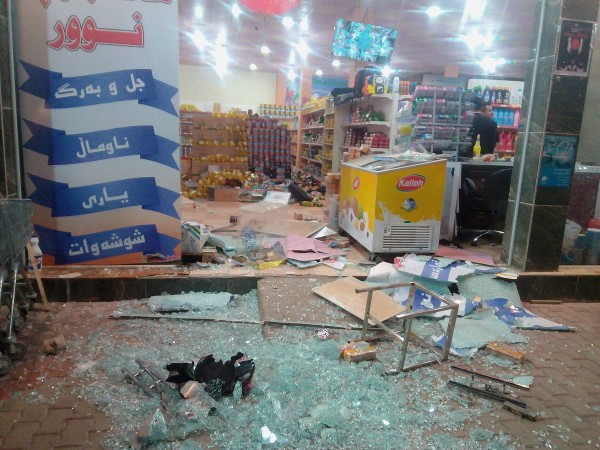 At least 328 people were killed and over 1,700 are injured after a 7.3-magnitude earthquake hit the border region between Iran and Iraq on Sunday.
The US Geological Survey said that the quake measuring 7.3 was centered around 19 miles (31 kilometers) outside the eastern Iraqi city of Halabja. However, an Iraqi meteorology official said that the earthquake's epicentre was in Penjwin in Sulaimaniyah province in the Kurdistan region near Iran and was of 6.5 magnitude.
Meanwhile, even though rescuers have stepped up to help people trapped in debris, landslides caused by the massive earthquake is hindering the search operation.
"There are still people under the rubble. We hope the number of dead and injured won't rise too much, but it will rise," Deputy Governor of Iran's Kermanshah province Mojtaba Nikkerdar told local media.
Iran
Over 60 people were killed in the town of Sarpol-e Zahab, about 15 km (10 miles) from the border. Iranian news agency ILNA has said that at least 14 Iranian provinces have been affected.
Another news agency called IRNA has said that worst-hit towns in Iran were Qasr-e Shirin in Kermanshah and Azgaleh.
Rescue camps are being set up to provide aid to the injured and the homeless.
"We are in the process of setting up three emergency relief camps," said Nikkerdar.
Iraq
In Iraq, the town of Darbandikhan, 75 km (47 miles) east of the city of Sulaimaniyah in the semi-autonomous Kurdistan Region, witnessed maximum damage. At least 30 people were injured in Darbandikhan.
Meanwhile, electricity was cut off in several parts of Iran and Iraq. People living in the parts affected spent the night on the streets as they feared that aftershocks would cause more damage.
The tremors were also felt 350km away in Baghdad, Dubai and as far as south-eastern Turkey.
"I was sitting with my kids having dinner and suddenly the building was just dancing in the air," Majida Ameer, a resident of Baghdad's Salihiya district was quoted as saying by The Guardian. She ran out of her building with her three children.
"I thought at first that it was a huge bomb. But then I heard everyone around me screaming earthquake," Ameer added.
Here is a video of people rushing out of a building in Iran.