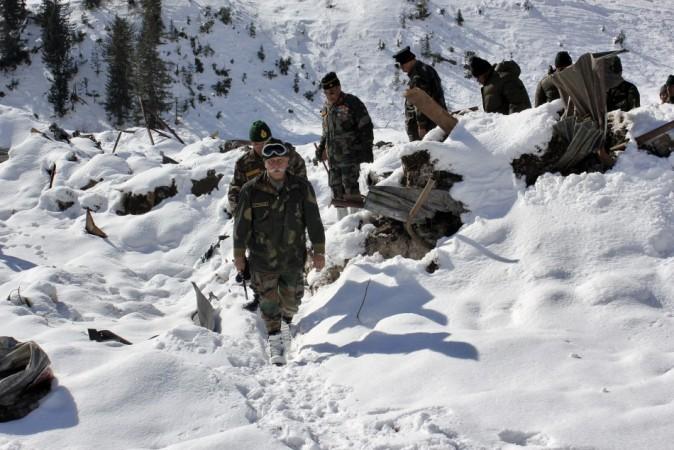 Around 130 Pakistan soldiers were trapped when an avalanche hit a military base camp along the Indo-Pakistan border in Kashmir's Siachen Glacier Saturday.
According to media reports, the avalanche hit a Pakistani army battalion headquarters at Gyari in the Siachen sector at 6 am.
"At six o'clock this morning this avalanche hit a (military) headquarters. Over 100 soldiers and personnel are trapped," Reuters quoted as the spokesman, Major-General Athar Abbas, as saying.
Several Pakistani TV news channels earlier reported that around 150 soldiers were trapped.
It's also reported that there were casualties, but the exact number of people injured or died could not be independently confirmed.
The rescue teams from Pakistan were headed to the scene in the morning and rescue and relief operations were on.
Avalanches and landslides are very common in Kashmir. Last month, an avalanche hit Gurez area killing at least two Indians. It also damaged around 7000 homes and 2000 other buildings in the area.