Apple's next-generation iPhone, presumably called the iPhone 8, is almost confirmed to come with a radically designed form factor and a new set of features. What we are still confused about the upcoming flagship device is its price tag, and whether it will feature a Touch ID fingerprint sensor embedded under the screen.
Rumours are rife that Apple has been dealing with severe supply constraints for the iPhone 8's OLED panels. The company is also widely reported to be having serious troubles with embedding the fingerprint reader into the handset's bezel-less display.
Also read: Nokia 8 vs iPhone 8: Which flagship will win the best smartphone of 2017 title?
An expensive iPhone 8 makes sense
If Apple is indeed struggling with these production difficulties, it will have to consider a highly expensive price tag for the iPhone 8 to cope with supply-chain issues, and meet potentially massive demand for the 10th anniversary iPhone, according to Apple blogger and developer John Gruber of Daring Fireball.
Gruber said that all these issues might lead to a starting price of $1,199 – or as much as $1,249 – for the 64GB version of the iPhone 8. The 256GB version of the phone, on the other hand, could cost $1,299, or as much as $1,399.
Although the newly estimated price tags for the iPhone 8 models are a lot more than the recently rumoured $1,000 figure, Gruber has a sensible reason to back his prediction:
"It sounds to me like the OLED iPhone is a phone which Apple can't make 40 million of per quarter, at least not today. And if that's true, that means it should be more expensive. Not should in any moral sense, but simply because that's how the principle of supply and demand works. When supply is constrained and demand is high, prices go higher. The higher prices alleviate demand."
Goldman Sachs also said in May that the iPhone 8 will cost more than $1,000 and will help drive Apple's earnings beyond expectations.
Time is ticking away!
If Gruber is to be believed, an expensive iPhone 8 would keep demand down, allowing Apple to avoid a delayed launch and include more features that would have been hard to incorporate if the company needed to make hundreds of millions of the new iPhone.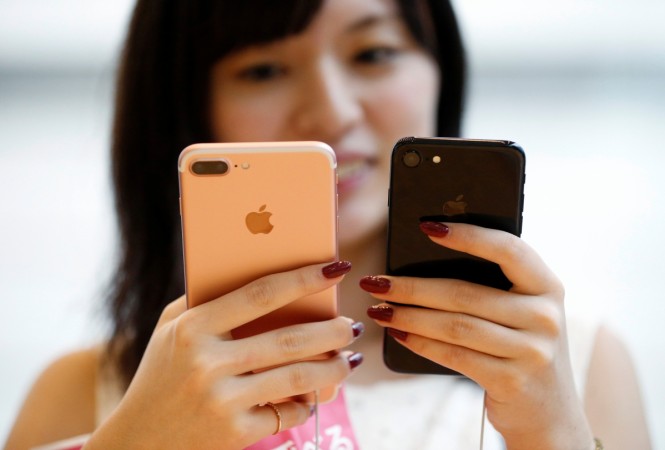 One of the anticipated features that people want to see in the iPhone 8 is the display-mounted fingerprint reader, which is apparently giving Apple some really hard time. A trio of analysts even believes that time is running out for Apple to put Touch ID under the glass of its next iPhone.
Here's what Andy Hargreaves, John Vinh and Josh Beck from KeyBanc Capital Markets had to say:
"We believe it would typically take 12 weeks from placement of fingerprint IC orders to full volume production of iPhones. Consequently, if Apple is able to solve its fingerprint problems and place orders for fingerprint ICs before August, it would likely be able to reach volume production in late October or early November. We believe this remains Apple's preferred path, and expect it would be acceptable to both consumers and investors. It is entirely unclear if Apple will be able to fix the problem in this time frame."
Delaying iPhone 8 will be painful
The analysts also said that replacing the fingerprint sensor with face recognition won't be an ideal choice as it probably wouldn't work well with Apple Pay. And, if Apple takes some time to figure out a solution and delays the retail availability of the iPhone 8, it could affect the results for fiscal year 2018, which will start in October.
"We believe this is very unlikely, but possible if Apple thinks facial recognition is not sufficient by itself for login and authentication. A delay up until mid-November would not likely have a meaningful impact on our expectations for the cycle. Beyond this, we would expect mix and total unit volume for F2018 to be meaningfully affected," the analysts said.