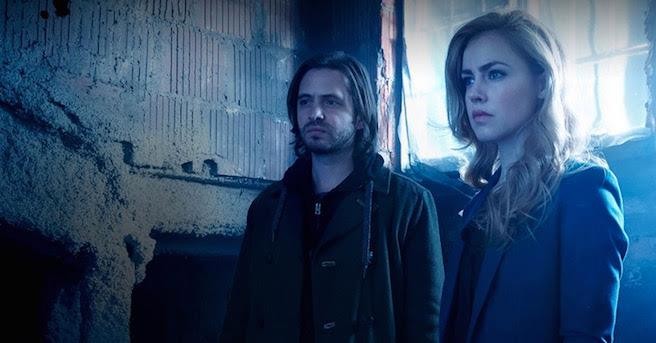 The Season 2 premiere of "12 Monkeys" saw Cassie and Cole working against each other, as Cassie is hell-bent on killing to alter the future and Cole wants a more lenient approach to save humanity.
The change in her demeanour, according to Cassie herself, is the eight months she lived in the future, where she saw a world that's different from what she's used to. So, it's understandable that she's frustrated to see Cole working with Ramse and Jennifer Goines, who she believes should not even be alive at the point.
Although Cassie and Cole had grown to like each other, things aren't looking too bright for the couple right now. And the couple will have to work through their frustration before they once again find the unique bond they shared.
"The two of them have a connection that neither one of them understands, and there's a lot covering that up, especially at that moment, and a lot of confusion and frustration and resentment. And also, of course, superficial anger," the actress told TVLine.
However, when asked if their friendship could develop into something deeper, Schull remained doubtful. "Now, with who Cassie is, if she opens herself up to anything meaningful, there's a very big possibility that it'll just disappear and it'll hurt that much more. So it's just a lot safer to callous, because if she allows even a peek at her heart, it could get very damaged," Schull said.
The next episode is titled "Primary" and its official synopsis states that the events of this episode will change the future forever. "It's Cole vs. Cassie with Jennifer's life at stake," the summary reads.
"12 Monkeys" airs Mondays on Syfy.