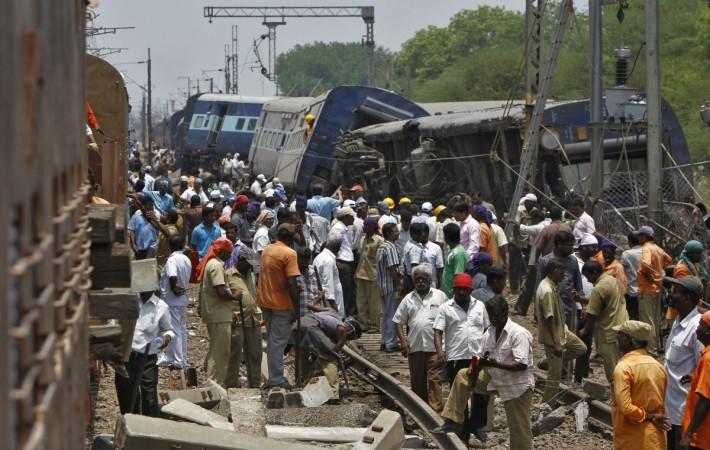 Twelve people were killed and over 40 suffered injuries in a train collision near Gorakhpur in Uttar Pradesh late on Tuesday night. Rail and rescue authorities fear that the death toll could mount.
The incident occurred around 10pm on Tuesday when Krishak Express, headed to Gorakhpur from Varanasi, rammed into the rear coaches of Barauni Express, which was on its way to Barauni from Lucknow. As the trains were in high speed, three coaches of Barauni Express derailed and overturned near Nandanagar railway crossing in Gorakhpur, The Times of India reported.
Several passengers were killed and railway officials believe that many more bodies might be recovered once the rescue operation is over. Meanwhile, they are said to be investigating the mishap as it is not clear how two trains were running on the same tracks at the same time.
"The medical team is on the spot. The evacuation procedure has begun. The reason behind the collision is still unclear," IBNLive quoted railway board chairman Arunendra Kumar as saying.
Railway authorities have suspended the driver and assistant driver of Krishak Express and announced a compensation of ₹50,000 to the families of the dead and ₹25,000 for the severely injured passengers.
The Railways have also set up helpline numbers for different cities. Gorakhpur—05513303365, 09794846980, Lucknow—05222233042, Chhapra—09006693233 and Varanasi—09919041978.