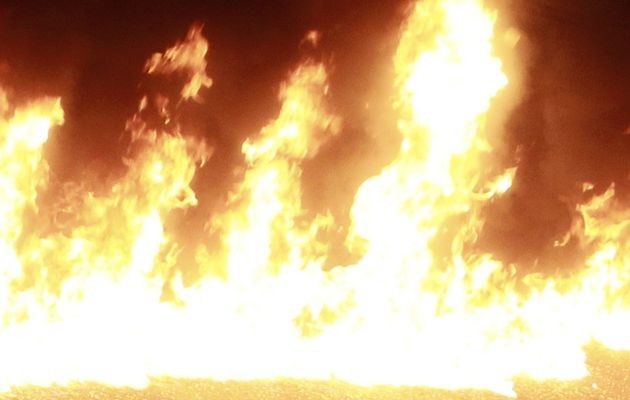 The death toll in the communal violence clashes in Muzaffarnagar district of Uttar Pradesh has risen to 12 and over 40 people injured so far. Bharatiya Janata Party (BJP) and Congress have accused the state government of sponsoring the clashes in the district.
On Sunday, the state was put on high alert as erratic incidences of communal violence were reported from the north-west district. Over 1,000 army personnel were deployed from Meerut to Muzaffarnagar along with 38 teams of paramilitary forces.
"We have all arrangements to deal with any kind of communal tension. There have been a total of 12 casualties and 40 injured," an official told ANI news.
Amongst the dead, television journalist Rajiv Verma was caught in a crossfire, and a photographer hired by the police was beaten to death in Sekeda village.
Thirty people have been arrested so far. UP Chief Minister Akhilesh Yadav asked people to not pay heed to any 'rumours and exercise restraint'.
Congress spokesperson Digvijaya Singh claimed that Samajwadi Party-headed government has a tainted track record and might be responsible for the clash.
"Condemn Communal Violence in Muzaffarnagar and pay homage to the journalist and those killed. All non BJP ruled States have to be more careful. I appeal to all in Muzaffarnagar and other areas in Western UP to bring peace and communal Harmony to fight communal forces. SP Govt's track record in this tenure is bad. Haven't been able to control Communal Forces in UP. Even BSP's was better," Digvijaya posted on Twitter.
In March this year, SP admitted that as many as 27 incidents of communal violence occurred since they formed the government in UP during the same month in 2012.
BJP leader Kalraj Mishra told ANI news, "I allege that the state Govt (UP) is sponsoring such clashes."
Tensions have been brewing in the Kawal area of the district since 27 August when three young men, from the two communities, were murdered.
The SP government announced a compemsation of ₹15 lakh for the family of the journalist and ₹10 lakh each for those killed in the clashes.