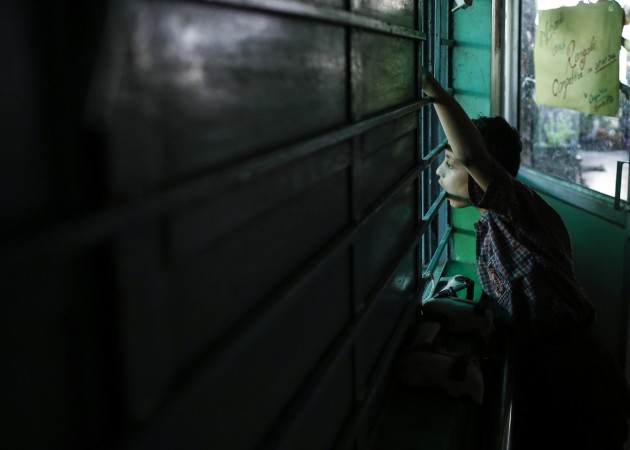 At least 11 people, including seven children, died on Friday at a home for people with special needs run by the Rajasthan government in Jaipur's Jamdoli area, NDTV reported. Consumption of contaminated water reportedly led to the deaths.
At least three other children are reportedly in a critical condition. They have been admitted at a hospital in Jaipur.
"It's been going on for a few days. The people there keep dying. They have been taken to the Sawai Mansingh Hospital in Jaipur," a constable at the Jamdoli police station told International Business Times, India.
Opposition leaders have slammed the state government for its failure to provide proper sanitation and demanded compensation for the families of the victims.
A major consequence of the drought prevailing in various Indian states has been low availability of drinking water. In many cases, consumption of contaminated water has led to ailments and deaths.
In Odisha's Keonjhar district, at least two children died on April 20 after consuming contaminated water, the New Indian Express reported. Odisha has been suffering a major heat wave that led to multiple deaths in the state.
In Rajasthan, at least 19 districts, including Jaipur, are facing drought, much like Maharashtra and other parts of the country.
"We have already allocated Rs.50 lakh to each district to carry out necessary works to improve water supply. Transportation of water has been started from Nasirabad to Bhilwara and water is being supplied through tankers in other parts of the state where it is required," Public Health Engineering Department Minister Kiran Maheshwari was quoted as saying by Press Trust of India.
In India, at least 1,25,000 children below five years of age die every year due to food and water-borne diseases, the Tribune quoted Professor Rakesh Sehgal, head of department of medical parasitology, Postgraduate Institute of Medical Education and Research, as saying.