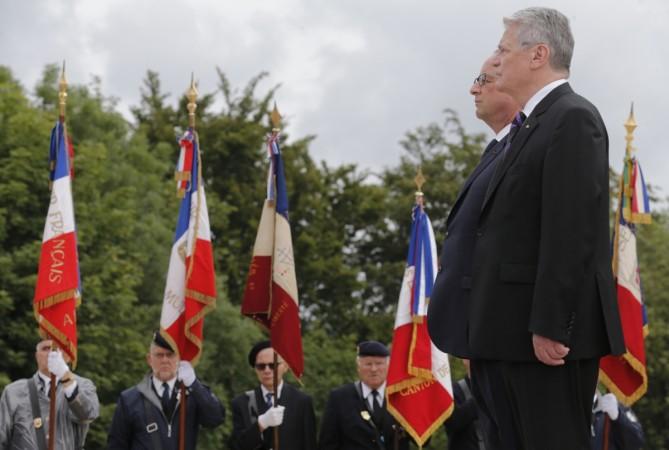 When the clock struck 11 pm on this day, a hundred years ago, Britain declared war on Germany entering into four years of darkness, despair, and tragedy that was to be engraved permanently in the books of history.
On Monday, 10 decades after the event, which changed the course of history forever, people from Belgium and the UK are holding events in commemoration of the day.
One of the major ceremonies marking the centenary is the gathering of World leaders in Belgium on Monday.
The Duke and Duchess of Cambridge are at the Liege event while Prince of Wales and PM David Cameron are attending a Glasgow service commemorating the day.
Important UK buildings from Downing Street to the Blackpool Tower are turning lights off starting from 10 am till 11 am – the exact time Britain declared war on Germany 100 years ago.
In a statement, Cameron said: "A hundred years ago today Britain entered the First World War and we are marking that centenary to honour those who served, to remember those who died, and to ensure that the lessons learnt live with us forever. It is right to remember the extraordinary sacrifice of a generation and we are all indebted to them because their most enduring legacy is our liberty."
The fighting in which Britain entered on 4 August 1914 continued till 11 November 1918 when an armistice was signed. Millions of lives were lost, including 750,000 British and Commonwealth soldiers, in one of the bloodiest conflict the world has ever witnessed.
The world's last known member of the First World War service, Florence Greed, passed away aged 110 in King's Lynn, Norfolk, on February 2012.
The commemorations being held in London, Glasgow and Belgium will officially begin a four-year Government-led programme in remembrance of the war.
British PM, Irish President Michael D Higgins, the King and Queen of Belgium and German president Joachim Gauck are among the 500 guests attending the twilight ceremony at St Symphorien military cemetery near Mons.
Meanwhile, some 1,400 guests, including military officials and senior politicians are expected to be present at the national service of commemoration taking place in Glasgow Cathedral at 10 am local time.
Prince Harry is in Folkestone, Kent, where a parade is taking place along the same route millions of soldiers took as they marched to the harbour to embark into their journey for France. The Prince is unveiling a memorial arch in their memory.