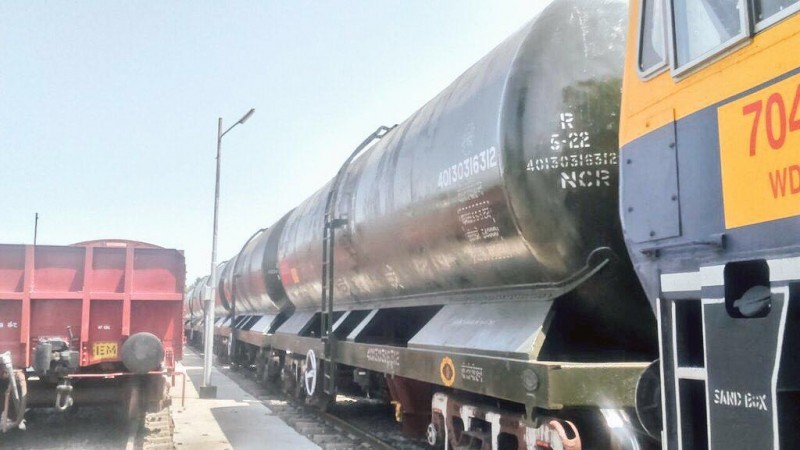 At least 10,000 litres of water was used for a makeshift helipad for Maharashtra Revenue Minister Eknath Khadse's visit to Latur district, reports said on Saturday. Latur is located in Maharashtra's Marathwada region, which has become the epicentre of the drought issue in the state. The minister has denied knowledge about the use of water.
The state is facing one of the worst water crises in years. Recently, five lakh litres of water was sent to Latur district by train. The area has received 15 lakh litres of water through trains and tankers since April 11.
"I'm not aware of 10,000 litres water being used (for helipad). If it's true, I'll look into it. But looking at the dust that was there when I arrived and left, I don't think 10,000 litres of water was used. I'm of belief that not a single drop of water should be wasted, should only be used where required," Khadse, a Bharatiya Janata Party (BJP) member, told ANI. Ironically, the minister was visiting the area to review the system of water distribution there.
"Water was used so that the dust doesn't spread in the air which could have cause breathing problems to the people around, to the passengers or the pilot. Khadse ji is a senior minister and he is suffering from health issues. Please don't make it a big issue," BJP spokesperson Shaina NC was quoted as saying by NDTV.
Critics have questioned why the minister could not use the airstrip in Latur city, located 47 km away from where he landed.
The drought situation in Maharashtra has resulted in the Indian Premier League cricket matches being shifted out of the state as water cannot be supplied to maintain grounds.