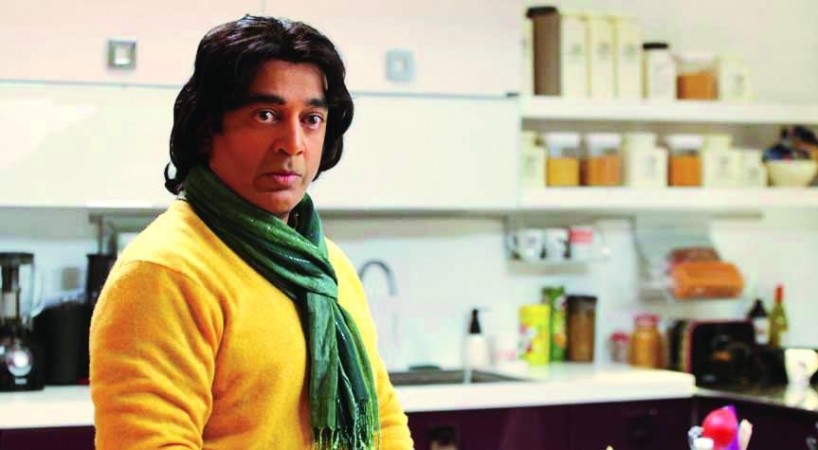 The third day of the centenary celebrations of Indian cinema, dedicated to the Malayalam industry, witnessed the presence of some of the biggest actors including Mammooty, Mohanlal, Jayaram, Mukesh, Urvasi and Poornima among others.
Industry veterans TR Omana, Sarada, Suhasini, Sheela, Ks Chitra, Madhavi, Mohan, Madhu, KPAC Lalitha and Vidhubala also attended the event. Among the young actors who showed up were Dulquer Salmaan (son of Mammooty), Fahadh Faasil (son of director Faasil), Nazriya Nazim, Ramya Nambeesan, Rima Kallingal and Shamna Kasim. [To look at pictures, click here]
The celebrations kicked off with Ganesh Vandhanam. Mammooty, Mohanlal and director Unnikrishnan hosted the show. Union Cabinet Minister of Overseas Indian Affairs Vayalar Ravi, Kerala Government's Minister for Rural Development, Planning & Culture K.C. Joseph, legendary director K Balachander, versatile actor Kamal Haasan and Madhu were invited on stage.
Vayalar Ravi and former actress Lissy lit the traditional lamp. The cultural programmes began with a stunning performance by Isha Sherwani, followed by other performances from Ramya, Meera and Vishnupriya. Dancer Akhila Sasidharan wowed the audience with her kalaripayattu dance. Actors Nazriya, Shwetha Menon, Suraj , Miya and Vineeth enchanted the audience by dancing to the tunes of 1970s medley hit numbers.
Industry veterans PK Kaimal, Sheela, Sarada were honoured by Mammooty. Mohanal gave awards to TR Omana and Hariharan for their excellence in cinema. The grand celebrations also marked the 80th birthday of legendary actor Madhu, who was honoured by Mammooty and Mohanlal. Actor Mukesh and director Joshi felicitated KPAC Lalitha, Thyagarajan master, Arjunan master, Geo Kuttappan and Nilambur Ayesha.
Kamal was the only actor who took part in the celebrations by all southern film industries since day one (21 September). On the evening of 23 September, a wrap-up party of the centenary celebrations was organised at Chennai's ITC Grand Chola hotel. Nearly 3,000 people from all the four southern industries attended the party.