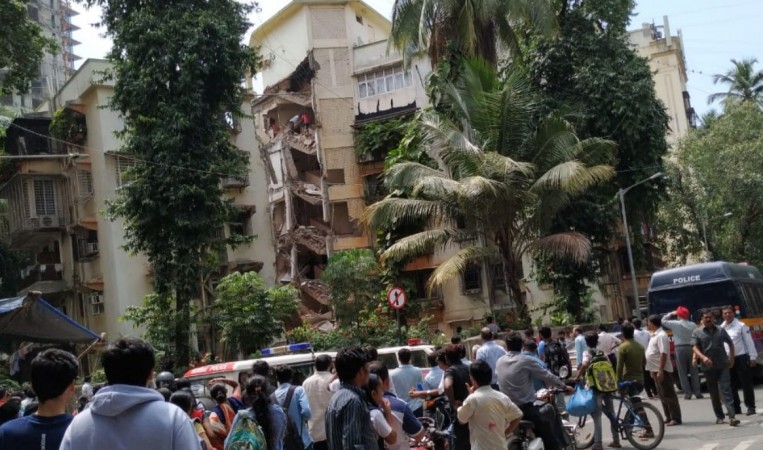 In yet another incident of building collapse in Mumbai, a five-storey building collapsed in Khar West area of Mumbai on Tuesday, September 24, afternoon.
The incident took place at around 1 pm when the stairway portion of ground-plus-five Pooja building at 17th Road near Khar Gymkhana collapsed. Several people are feared to be trapped inside the building including the security guards. The building was vacated by the authorities.
Dog squads of the Mumbai Police were also sent to the spot to look for injured people at the collapse site.
A 10-year-old girl, identified as Mahi Motvani was killed in the incident after getting stuck under the debris. The Mumbai Police and rescue officials along with the National Disaster Response Force (NDRF) team were present at the spot. Motvani was rescued at 4.40 pm and was immediately rushed to Lilavati Hospital in Mumbai where she was declared dead on arrival.
Mahi lived on the fourth floor of the building along with her mother and younger brother. According to the reports, she was sitting on a sofa inside the hall area when the building collapsed. Before the incident, she told her mother that the building is shaking and within seconds the area where Mahi was sitting collapsed.
Her mother was just inches away from her when the incident happened. Mahi's mother was stuck on the floor and she was stuck deep under the debris. Her mother was unable to come down as the staircase had collapsed. The NDRF team rescued her mother but by the time they found Mahi it was too late..