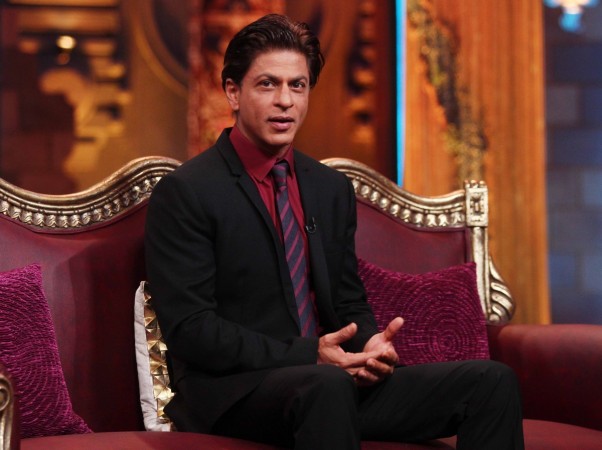 While Shah Rukh Khan might have given his fans some of the best movies in the history of Bollywood, he is also known for his charm and sense of humour.
Here are ten witty comments made by SRK, who is currently busy with his upcoming movie "Happy New Year", which is scheduled to hit theatres on 23 October 2014.
1. When a reporter said: "Salman was moved to tears during your stage appearance together at Sensations 2005, when you said kind words about him. Is your relationship going well now?", Shah Rukh replied," Yes it's going really well. We are planning on having a baby together."
2. The star appeared on "Koffee With Karan" when the film maker asked him: "If you woke up one morning and found that you have turned in Aamir, you would...?" to which Shah Rukh replied," I would tell the world that Shahrukh is the better actor."
3. Reporter: "Are you Bisexual?"
Shah Rukh: "I'm not Bisexual, I'm TRI-SEXUAL. I try everything."
4. When the actor was asked how fatherhood had affected his acting career, he said: "Yeah, I treat all my heroines like children now. I pick them up, I cuddle them, I call them Baby.."
5. Reporter: "When will you start making different movies? Better movies?"
SRK: "When will you start asking different questions? Better questions?"
6. "Whenever I start feeling too arrogant about myself, I always take a trip to the U.S. The immigration guys kick the start out of my stardom."
7. A reporter asked," You are so good looking, do you wake up like this?" to which SRK replied, "No, I have to go through a plastic surgery every morning."
8. "If you like me, raise your hand. If you don't, raise your standards."
9. "I don't see why anyone would focus on my back, unless they like my ass."
10. "I don't write cheques anymore because I end up signing them 'With Love, Shahrukh'."