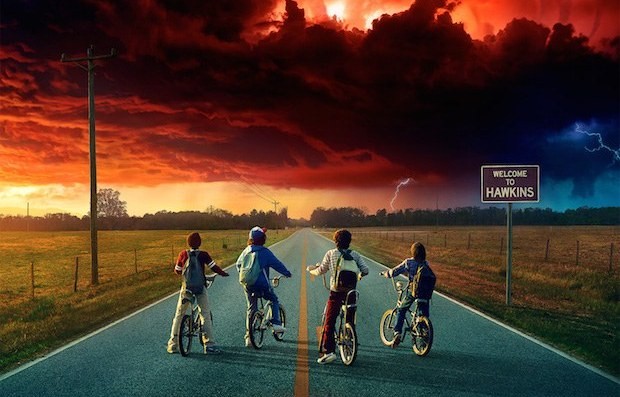 Finally! The fall season is finally here. A cup of hot chocolate, a cozy blanket to snuggle in and Netflix seems like a perfect date this season. But what's the platform offering for your ideal Netflix and Chill deal this month?
The online viewing platform already has a few amazing TV shows and movies that you can watch online and relax. But if you have watched them all (bravo!), then Netflix has released the schedule featuring some more new movies and ample new TV shows that are set to debut in October this year.
Also Read: Busted! Netflix first original Korean variety show begins filming
Right from star-studded classics to heart-warming animation and returning TV shows, Netflix has something lined up for every taste. Talking about movies, the online platform is bringing movies like Miss Congeniality, The Hateful Eight and Talladega Nights: The Ballad of Ricky Bobby to name a few.
Netflix is also releasing some of its original series this month that might get viewers interested. Shows like Mindhunter, Super Monsters and ID-0 will release this month.
But the biggest attraction will be the return of Stranger Things. The Netflix series returns with its second season on the occasion of Halloween and the spooky trailer has already got everyone excited about it.
Another treasure that will hit the streaming platform is Noah Baumbach's The Meyerowitz Stories. The Adam Sandler and Ben Stiller-starrer received a standing ovation at the Cannes earlier this year and created a strong Oscar buzz. Calling it Sandler's one of the best performances off-late, critics shared good reviews about the movie following the film festival. The film's trailer was recently released.
Without further ado, here's a list of movies and shows (with release dates) to watch this October.
Miss Congeniality: Oct 1
Before Midnight: Oct 1
Raw: Oct 4
The Death and Life of Marsha P. Johnson: Oct 6
The Skyjacker's Tale: Oct 10
Mindhunter Season 1: Oct 13
The Meyerowitz Stories: Oct 13
She Makes Comics: Oct 15
Patton Oswalt: Annihilation: Oct 17
Stranger Things 2: Oct 27