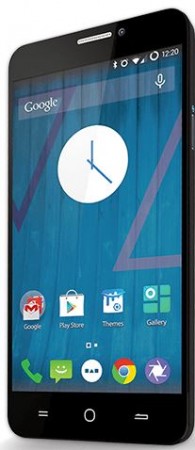 In the India smartphone market, Micromax's Yu Yureka has gained immense popularity since its release. Running on CyanoGenMod 11 or CM11, the device is sure to receive the Lollipop update by the end of this month.
Available exclusively through Amazon via the flash sale process, Yureka is a budget smartphone offering great specification with immense level of customization. Hence Yu Yureka is selling very well, keeping up pace with rivals such as Xiaomi.
If you already own a Yu Yureka smartphone, you're lucky. The colossal flexibility of the CM settings allows you to spice things up a bit.
The open nature of CyanogenMod OS offers detail settings than can allow users to enable or disable features and customize every bit of the OS. Though Yu offers warranty even after rooting the Yureka smartphone, you don't require rooting your device for executing the below mentioned tips and tricks.
Note: The steps mentioned below will open up complex settings on the device for further tweaking. IBT Media won't be responsible if your smartphone is damaged in the process. If your'e not sure about it, please take expert advice.
How to Edit Quick Settings Menu
The Edit menu of CyanogenMod offers great level of flexibility that you can think of. Identical to Google's stock notification menu, the drop down menu lets you to access several useful functions in a single touch. The default notification menu features most required functions like brightness, WiFi toggle, Network, Location and screen rotation.
But the best part of CyanogenMod is that it allows you to add your most required functions direct to the notification pull down menu. You can add any frequently-used settings menu such as WiFi Hotspot, Sync, performance profile. For accessing the option, drag down the notification notification menu by swiping down over the display. Click on the right topmost icon to open the quick settings screen. Click on the '+' (Plus) icon that appears left to it. It will lead you to 'Tiles and Layout' screen, tap on 'Add' icon that appears below. It will allow you to choose any function you ask for.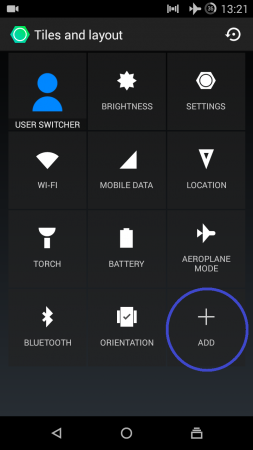 How to Change the Boring Lock Screen Behaviour
It's easy to identify an Android device right from its lock screen. Irrespective of the manufacturer, the lock screen mostly feels and behaves same with weather widget with usual lock behaviours. In Yureka, you can change the behaviour to serve your purpose.
For example, you can assign required shortcuts to lock screen slider, add new button actions, add custom widgets and lock screen. For doing that, go to the system settings, and tap on the lock screen menu inside the personalisation section.
How to Customise User Profiles
Using customised user profiles, you can change the entire behaviour of your smartphone. For example, you can choose your phones connectivity options including Bluetooth, GPS, WiFi, Data auto sync, mobile data, portable WiFI hotspot, volume overrides and more.
CyanogenMod features 6 customisable profiles, namely Automobile, Default, Home, Night, Silent and Work so that you can easily turn on your WiFi hotspot, activate GPS, enable sound or vice versa, just by switching to a different profile. For setting up the profiles, head to System settings menu and tap on 'Profiles' tab under 'Personal' category and click on the settings menu of individual profiles by tapping on the extreme right.
How to Customise Sound Notifications
Yureka allows you to change your smartphone's behaviour while you are sleeping. The CyanogenMod based OS allows you to customise the phone ringer according to callers, mute notifications, haptic feedback, system sound and vibration so that you can set the phone to wake up with a particular contact's call.
For activating the feature, open system settings and head to 'Device' category, tap on 'Sounds' tab and click 'Quiet Hours' to activate the feature.
How to Save battery Life
There are number of ways for saving your battery consumption to give few more hours without connecting it to the charger. The tips are particularly helpful for Yureka smartphone because it has a limited battery life inside.
Go to the Settings->Display & Lights->Sleep and reduce the sleep timing.
Go to the Settings-> About Phone options and keep tapping on the 'Build Number' until you get the 'You're now a Developer' prompt. Now go to 'Developer Options' and change the runtime to ART. Please note this option will be available once you get's the Lollipop update which is coming by the end of this month.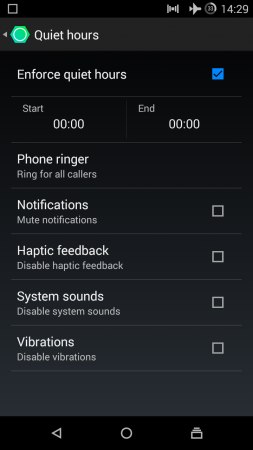 How to Customise Home Screen
In Yureka, you can change every bit of your smartphone's home screen if you want to. You can add widgets, change themes and wallpapers. The Cyanogen has already made available a big theme and wallpaper store, from where you can download wallpapers and themes. For downloading them, you need to sign up for a cyanogens account.
For customising the home screen, you just need to visit Home screen and tap a tad long. A menu will pop up from the button with all 3 options. Choose the required one.
How to Activate Double Tap Wake Up and Sleep
You can use this feature for turning on or off the sleep mode by tapping twice on the display, no need to use the power button.
For activating the function, go to Settings-> 'Display and Lights' under the 'Device' section and scroll down to the check box section. Check on 'Double-tap to sleep' and 'Double tap to wake'. Now click twice on the display to activate sleep mode and click twice to wake it up.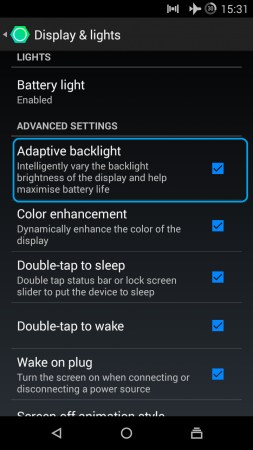 Activate Adaptive Backlight
You can activate this option so that the display backlight keeps changing its brightness level according to the environment. The feature also boosts your battery life.
The feature can be enabled by going to the 'Display and Lights' section inside the 'Settings menu. Scroll down to get the Advance settings section. Check the 'Adaptive backlight' option.
Screencast
Screencast is a great tool, allows you to record videos of your screen operation. The option helps you to record every step to accomplish a particular job, or record your mind-blowing game playing skill and show it to your friends.
To use this feature, click on 'Screencast' menu and start doing what you want to record.
How to Launch Camera Through a Single Touch
Yu Yureka doesn't feature any hardware camera button to activate the camera straight away. However, you can initiate a camera button at the Notification bar by the same process written above to achieve 'Edit Quick Settings menu'.
Note: Though the above written tips have been mentioned for Yu Yureka smartphone, you can apply them on your OnePlus One or on any CyanogenMod based smartphone. A few of them are device-specific, but most of them work the same way, as they do on Yu Yureka.