The Indian government is planning to spend Rs 5,000 crore in a bid to revamp ten railway stations with airport-like facilities by 2020.
This project to redevelop the stations will be carried out under a self-reliant model through land monetisation by the state-run NBCC. The selected stations for the project are -- Delhi Sarai Rohilla, Lucknow, Gomti Nagar, Kota, Tirupati, Nellore, Ernakulam, Puducherry, Madgaon and Thane, the Economic Times reported.
"The redevelopment work will start at a few stations by December-end or early next year. The concept designs are already being worked out," said NBCC chairman A K Mittal.
"We're targeting completion in two to two-and-a-half years. The monetisation would be done through commercial exploitation of land that the Indian Railways provides," he added.
Initially NBCC will start by redeveloping the core infrastructure like platform, lounges, ticketing counters, parking and other facilities. Besides this, it will also build separate arrival and departure terminals on the lines of airports.
Earlier this year, reports also suggested that passengers will have the option of travelling in a new class -- 'Economy AC coaches' with fares less than normal 3rd AC tariff. Such coaches will also have automatic doors.
The decisions to revamp the Indian Railways comes after the World Bank earlier this year planned to invest Rs 5 lakh crore to transform the 164-year old network and making it a key contributor to the country's economic growth.
Reports also suggest that the bank will also provide advisory services and programme management consultancy for this transformation exercise that is projected to take two to three years.
Last month, the Indian Railways has also sent out a global tender to get seven lakh metric tonne of rails for revamping old tracks to ensure safety after several accidents in the recent past.
However, according to a study by the government think tank NITI Aayog, since 2012, six of every 10 rail accidents in India have happened because of mistakes by or the negligence of the railway staff.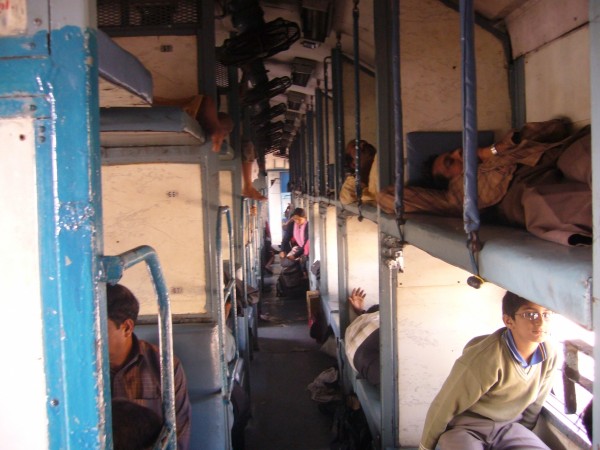 Also, the newly appointed Railways Minister Piyush Goyal in September announced various decisions taken by the Ministry of Railways such as passenger safety, using upgraded technology, electrification of railways and focus on welfare of field staff to improve railway conditions in India.
According to the reports, last month, the Indian Railways also said it was working to revamp its website and launch a new Andriod-based mobile app that will allow customers to tap on to smooth ticket-bookings.
Railway's new website is expected to be passenger-friendly, clutter-free with easier log-in and navigation.