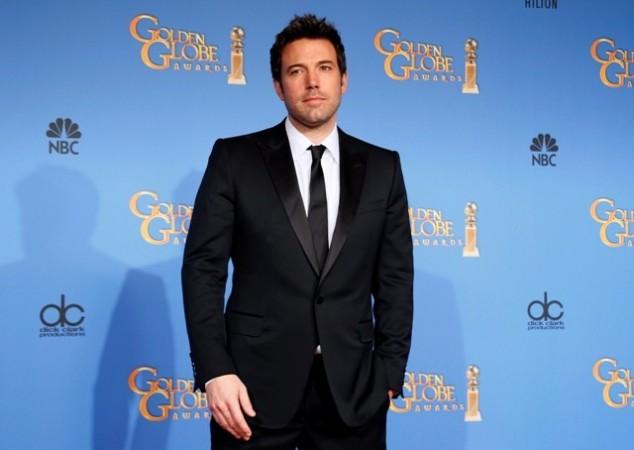 While a bucket of caramel popcorn and a fiction brought to life on screen do a pretty good job at drawing viewers to the theatre, the exemplary work of the directors, the story plot and great things from the casting crew evidently add to the appeal.
Although the reviews and plots of the upcoming films are far away from the viewers, the very thought of watching their favourite actors in action and the grand reel-work of respected directors are just about enough to intrigue the audience.
Here is the list of ten most anticipated movies of 2014.
Interstellar
Director: Christopher Nolan
Cast: Matthew McConaughey, Anne Hathaway, Jessica Chastain, Casey Affleck, Michael Caine
After an epic direction of "Man of Steel", Nolan has recruited the most exciting cast and seems to be finally diving into Sci-Fi genre. "Interstellar" is a sci-fi adventure about a group of explorers, who leap beyond the limitations of human space travel and set on an interstellar voyage through their newly discovered wormhole.
Transcendence
Director: Wally Pfister
Cast: Johnny Depp, Rebecca Hall, Paul Bettany
Cinematographer Wally Pfister's directorial debut appears to be a psychedelic Sci-Fi fest. Depp plays a technology evangelist, who becomes a prime target of anti-technology extremists because of his controversial experiments. Inadvertently they become the catalyst to his participation in his own transcendence - a quest for power.
Edge of Tomorrow
Director: Doug Liman
Cast: Tom Cruise, Emily Blunt, Charlotte Riley, Bill Paxton, Jonas Armstrong
An adaptation of a Japanese military Sci-Fi novel by Hiroshi Sakurazaka, "All You Need is Kill," "Edge of Tomorrow" will be a break from the stereotypical Cruise performance. Lt. Col. Bill Cage (played by Cruise), who has never seen a day of combat in his years of military service, is put in charge of a suicide mission. Found dead in the first few minutes of the mission, Cage is pushed through the time loop infinite times living out the combat over and over again, fighting and dying again.
Noah
Director: Daran Aronofsky
Cast: Russel Crowe, Emma Watson, Logan Lerman, Jennifer Connelly.
A close adaptation of the Biblical story of Noah's Ark, Noah suffers from a biblical vision of an apocalyptic flood and builds an ark to save the creations of the Lord Almighty and his family.
X-Men: Days of Future Past
Director: Bryan Singer
Cast: Jennifer Lawrence, Hugh Jackman, James McAvoy, Ian McKellen, Michael Fassbender
Releasing in August this year, "X-Men: Days of Future Past" is the seventh film in the X-Men film franchise and a sequel to both "Wolverine" and "X-Men: First Class." This is the ultimate X-Men film, in which the original characters from the future X-Men film trilogy join forces with their younger selves from "X-Men: First Class," to win an epic battle to change the past and secure the future.
Captain America: The Winter Soldier
Directors: Anthony Russo, Joe Russo
Cast: Chris Evans, Scarlett Johansson, Samuel L. Jackson, Sebastian Stan, Anthony Mackie
With the mega success of Marvel's "The Avengers" and the continued profits of Marvel's solo films, the return of Captain America is highly anticipated. Chris Evans dons the star-spangled outfit once again and this time he must tackle an unknown and unlikely foe. Expect massive action set-pieces and some comic book drama.
Inherent Vice
Director: Paul Thomas Anderson
Cast: Joaquin Phoenix, Reese Witherspoon, Jena Malone, Josh Brolin, Owen Wilson, Benicio Del Toro, Martin Short, Maya Rudolph
Based on Thomas Pynchon's novel "Inherent Vice", the story is staged in the 1960s where an ex girl-friend hires an investigator to investigate the disappearance of her wealthy lover. An American crime dark comedy that will glue you to your seats.
The Monuments Men
Director: George Clooney
Cast: George Clooney, Cate Blanchett, Matt Damon
With George Clooney in the Director's chair, this World War II tale is an American biography of a platoon, tasked by FDR, to go to Germany and bring back artistic masterpieces from the Nazi thieves and return them to their rightful owners. Packed with A-list stars, "The Monuments Men" will be one fun-fest on the lines of "Ocean's 11."
Hobbit: There & Back Again
Director: Peter Jackson
Cast: Benedict Cumberbatch, Cate Blanchett, Evangeline Lilly, Martin Freeman, Orlando Bloom
It is the epic conclusion to Peter Jackson's trilogy of "The Hobbit". Shot in New Zealand, the movie opens with Smaug attacking Lake-Town, continuing with its demise. "Hobbit: There and Back Again" concludes the adventure of the title character Bilbo Baggins, who had joined the Wizard Gandalf and the thirteen dwarfs, in the first film of the trilogy, on an epic quest to reclaim the lost Dwarf Kingdom of Erebor.
Gone Girl
Director: David Fincher
Cast: Ben Affleck, Rosamund Pike, Tyler Perry, Neil Patrick Harris, Missi Pyle, Casey Wilson
The movie is based on Gillian Flynn's suspense thriller novel of the same name and is about a marriage gone terribly wrong. While the book has received mixed reviews, the only question that leaves us all curious is - Will Director David Fincher be able to raise the expectation bar and elevate the story to something extraordinary?