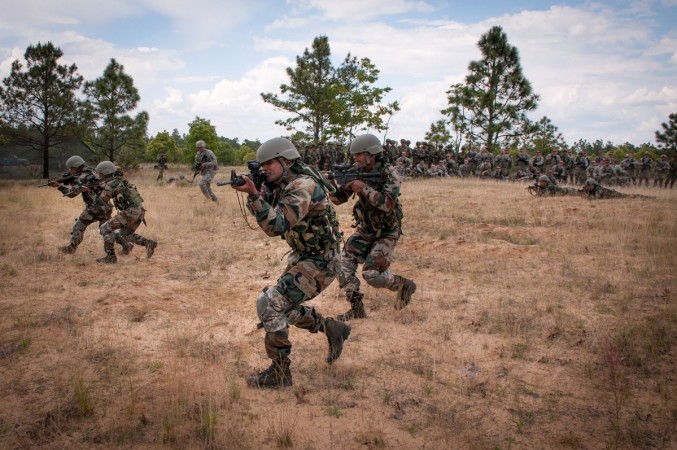 At least 10 Maoists, including a top leader named Hari Bhushan and six women Maoists, were gunned down in an encounter with security forces near the Telangana-Chhattisgarh border at 6:30 am on Friday.
"The encounter started early morning in the Pujari Kanker forests where forces gunned down 10 Maoists", NDTV quoted the Special Director General of Anti-Naxal Operations DM Awasthi as saying.
The incident took place around 500 km from Raipur in the Pujari Kanker forests. The security personnel are sweeping the area to flush out other Maoists.
The encounter was a joint operation by the Chhattisgarh and Telangana Police. Several weapons, including an AK rifle, have been recovered from the area.
The security forces are also trying to identify the dead Maoists, as they believe a few leaders other than Hari Bhushan are also among the deceased.
Meanwhile, one security personnel was also killed and three others were injured in the encounter. The jawan belinged to the anti-Maoist force called Greyhounds.
"The injured security men have been taken to hospital in Bhadrachalam and if required they will be shifted to a bigger hospital in Raipur," Awasthi added.
Earlier in January, four Maoists had been gunned down in an encounter with security forces in Jharkhand.