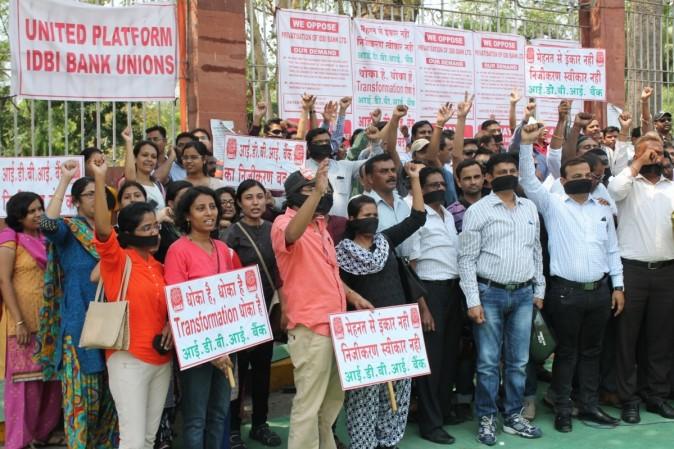 If you have been thinking of visiting the bank and depositing a cheque or carrying out some other transaction, you may want to do it soon as about 10 lakh bank employees nationwide are set to go on a strike on August 22, 2017. The bank employee unions have decided to stay off work on Tuesday, to protest against the merger of public sector banks and privatisation among other things.
"We have given a strike notice. The strike will be on August 22 spread over the entire banking sector," IANS quoted General secretary of All India Bank Employees Association CH Venkatachalam as saying.
The United Forum of Bank Unions, which comprises nine bank unions, has called for the strike and the employees will raise their voice against write-off of non-performing loans and hiked services charge post-GST, reported the Press Trust of India.
"We are also demanding to stop the mergers and consolidation of banks, write-offs, consider the wilful default of bank loans a criminal offence, implementation of the recommendations of the parliamentary committee on recovery of NPAs and 12 other demands," Deccan Chronicle had earlier quoted Venkatachalam as saying.
Another demand being put forth by the unions is to declare the wilful default of bank loans as a criminal offence. Venkatachalam explained that bad loans have become quite a big menace in the banking sector and State Bank of India has written off Rs 93,041 as bad loans in the last five years.
Bad loans by State Bank of India as of 2016-17 was Rs 20,339 crore, while for SBI Group as a whole it was Rs 27,574 crore.
As part of the strike, the bank employees are also likely to carry out massive rallies on August 22 and September 15 too is likely to see some stir. Additionally, continuous strike for two days is also being planned, which is expected sometime in October or November.
While customers are likely to face hurdles in terms of cash and cheque transactions on these days, mobile and internet banking will function as usual.