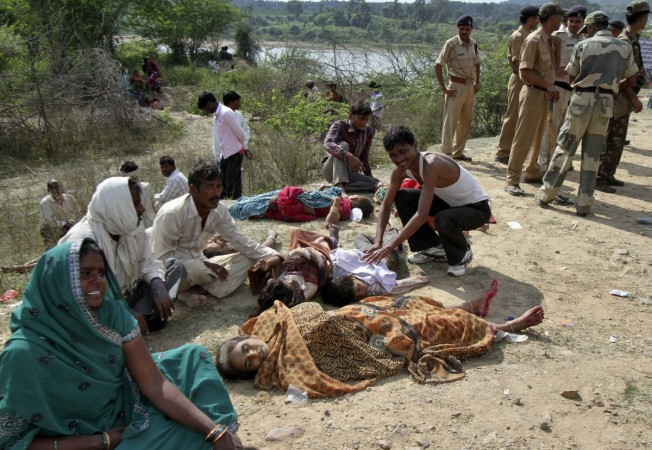 At least 10 people were killed and over 60 were left injured in a stampede at a Madhya Pradesh temple early on Monday morning.
A huge number of devotees had gathered in Kamtanath Pahad Temple at Chitrakoot in Satna district to perform rituals around the Kamadgiri hill on the eve of Somavati Amavasya when the incident occurred, according to DNA report.
The police said the rope tied around the hill to keep the devotees in a row broke, resulting in the stampede that killed six women.
Early in the morning devotees were performing "Shayana Pradakshinam" where they go around the hill, when the incident took place. Police is said to have got the information at around 5.30 am.
"In this pose, the devotees circumambulate on the pradakshina path. The relatives and friends of the devotees help them to roll around. Some of the pilgrims who were walking fell on the ground during the circumambulation and this triggered a panic," The Times of India quoted Inspector General Pawan Srivastava.