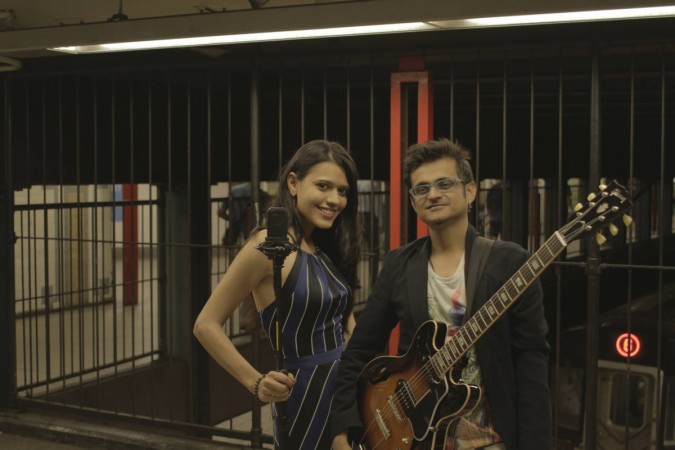 The Indian independent music scene has seen a surge in popularity over the past few years. As a result, many established artistes/bands have strengthened their roots and many new artistes/bands have emerged with their fresh set of sounds. This year also we have seen indie artistes/bands releasing some really refreshing music that spans across genres. So while we await the many more to come, let us take a look at some of the best indie songs released so far in 2016.
"Mahira" by Dehlvees
When two musicians from different backgrounds come together to create music, a fresh sound is to be expected. Consisting of Advaita's Suhail Yusuf Khan and Akshay Raheja of Them Clones, Dehlvees provides exactly that. "Mahira" is their second single which dwells in the electro-pop/dream pop space with Hindi lyrics.
"Lagan Lagi Re" by Maati Baani
Maati Baani's brand of fusion music is quite different from the others in the genre. It is as experimental and unpredictable as it gets. This song is a part of their recent musical project, "The Music Mantra" that features collaborations by musicians from 20 countries.
"O Beti" by Mindflew
Mindflew has been around for quite some time now. They call their music 'happy-sad,' which is essentially a beautiful blend of indie rock and post-rock. "O Beti" is a good example of the sound.
"Gypsy" by Underground Authority
One of the oldest bands in the scene, Underground Authority has gone places in their career. The rap rock band's recently released single "Gypsy" has a funky sound blended with alternative rock.
"We Are All On The Good Side" by Farhan Akhtar
This Farhan Akhtar song was released on International Women's Day this year. It is a positive song that talks about equality among human beings without having any bias based on race, gender or creed.
"Not Yet Dinosaurs" by The Circus
The Circus is one band that experiments with sounds a lot. "Not Yet Dinosaurs," a song from their latest album "With Love," takes experimentation to a new level. It blends tribal-style beats with heavy guitar riffs and modulated vocal layers.
"Crux.Frix" by Mode.AKA
Mode.AKA made their debut with the soundtrack of Bollywood film, "Detective Byomkesh Bakshy!" But if you think that music is anywhere close to the traditional Bollywood style, you are in for a big surprise. "Crux.Frix" takes influences from industrial rock, rap and hip hop to provide a never-before heard sound.
"One Chance To Live" by Chandresh Kudwa featuring Siddharth Basrur
Siddharth Basrur, the frontman of the now defunct Goddess Gagged, is known for many things on the scene. One of them is the fact that he is a serial collaborator. This song sees him collaborate with Rahul Hariharan and Chandresh Kudwa and come up with an alternative rock/progressive rock smasher.
"Make Your Stand" by Gingerfeet
Gingerfeet is known for their refreshing funk rock sound. "Make Your Stand" is an upbeat track that borders around the funk/alternative rock space. Vocalist Abhishek Gurung's energetic vocals is something to watch out for in this song.
"Maya" by Blank Planet
If you couldn't imagine a progressive rock/metal band from the backwaters of Kerala, then think again. Blank Planet, which takes its name from the Porcupine Tree album "Fear Of A Blank Planet," shows what they are capable of with "Maya," a song about flaws in the education system portrayed from the point of view of a budding teen.