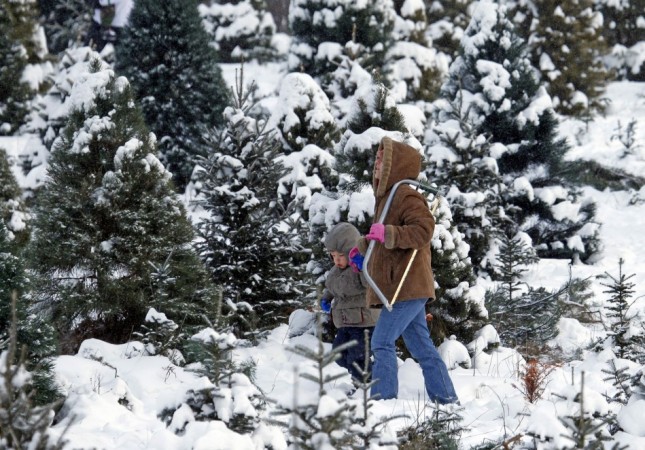 If you want to make your loved ones feel special, Christmas season is one occasion you can cash on. It takes just a small gift given out of love to make someone feel special, and interestingly, some of the most precious gifts come free of cost.
Here are 10 free yet precious Christmas gift ideas:
Hand-Made Christmas Card: It seems like the young generation is drowned in internet technology, as many have forgotten the value of real cards. But for many, there is nothing like a hand-made Christmas card with beautiful and touching messages written on it.
Marriage Proposal: You don't need to arrange a huge flash-mob to propose to your girlfriend. Proposing on special occasions like Christmas will always be memorable.
Poem: A simple poem expressing your love for your loved ones can't be compared with material gift. Three words - "I Love You" is magical anytime.
Song: If you can, sing your loved one's favorite Christmas song, dedicating to him or her. You don't have to be a good singer to do so - just an attempt will suffice. The fact is everybody loves when someone dedicates a song to him or her.
Just a Call: There are chances of forgetting your loved ones when you are away from home and busy celebrating Christmas with your friends, but your loved ones may think of you. Knowing that you are not forgotten is a nice feeling, so a call to your loved ones can turn out to be precious.
Cake: Gifting a home-made cake is a good idea provided you can bake one. And even if you cannot, what are all those YouTube tutorials for?
Video: A video slideshow of memorable photos with messages for one's loved ones can be a cool idea. Everybody loves going down the memory lane and cherish old memories.
Forgiveness: They say forgiveness is the attribute of the strong. If your relationship with someone close to you is being strained, forgive the person and say sorry if you should. It will not only mend your broken relationship but also make him or her feel special.
Pick Up: If your loved one has gone to office on Christmas Eve, pick him or her at the office. It could make your loved one special after a stressful long day, as working on the eve of Christmas is always hard.
Candle Light Dinner: Cook food at home, buy a few candles, and enjoy the candle lit meal. Having dinner with your loved ones with a soft Christmas song playing in the backdrop will be a wonderful feeling.