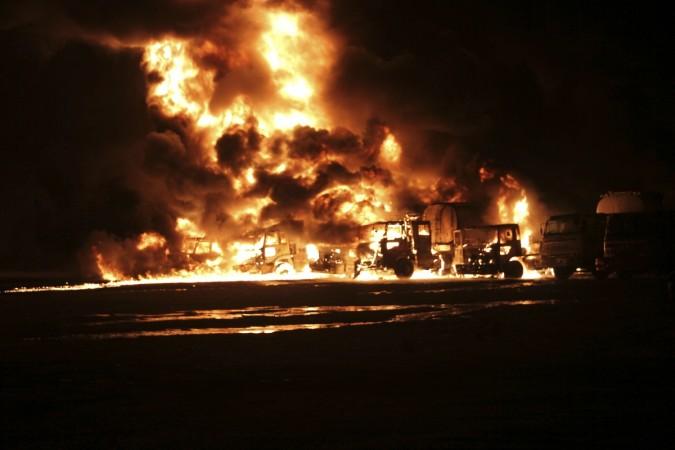 Ten people were burnt alive while 12 others sustained injuries after a gas tanker exploded on the Delhi-Jaipur Highway near Beelpur village on Saturday night.
The injured were rushed to hospital and are said to be in critical condition.
Of those who were killed instantly in the fire were Dakshul, 6, Radhamohan, 40 and Vinod, 37, SP, PTI quoted Jaipur (Rural) Nitin Deep as saying.
Jaipur Collector and District Magistrate Krishna Kunal said the incident occurred when a truck carrying bikes hit the tanker containing inflammable gas, Butadiene, according to a IBNLive report.
As the gas started leaking after the collision, the tanker caught fire and exploded. The driver of the tanker reportedly fled from the scene soon after the accident took place.
The flames from the explosion took seven other vehicles, passing by the accident site, into its grip.
The fire gutted the bikes loaded on the truck and also caused slight destruction to a nearby temple and a shop. Kunal said cracks were seen on the temple wall and shop, however no one from there was injured.
The incident caused a huge traffic jam on the highway which was cleared by Sunday morning.
Meanwhile, the police is investigating to find out the reason behind the explosion.