Stories of celebrity couples cheating on their spouses hit the headlines every now and then, with most of them culminating in separation.
British actor Jude Law is again in the spotlight, after he revealed at the News of the World phone-hacking trial on Monday that he confronted his pal Daniel Craig over the phone, for his alleged affair with his then-girlfriend Sienna Miller.
So here are 10 biggest celebrity cheating scandals:
1) Jude Law and Sienna Miller: The celebrity couple went through a rough patch in 2005, after it was revealed that Law cheated on Miller with his children's nanny Daisy Wright. As if that was not enough, News of the World broke the news of Miller's alleged affair with Craig, under the headline "Sienna cheats on Jude". The couple tried to rekindle their relationship but failed to do so.
2) Bill Clinton: The relationship between the then-US President Bill Clinton and his 22-year-old White House intern Monica Lewinsky rocked the world in 1998, almost costing Clinton the presidency. Lewsinky claimed that she had several sexual encounters with the President between 1995 and 1997, though Clinton, who was still married to Hillary, denied the allegations initially.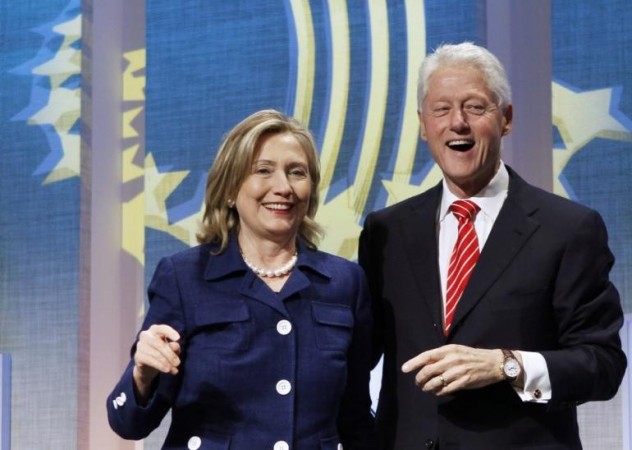 3) Tiger Woods: The golf legend was hit by one of the biggest scandals of all time in 2009, after more than a dozen women claimed they had affairs with him while he was still married to former model Elin Nordegren. Woods tried to save his marriage by giving out a few public apologies but it was in vain. The couple divorced in 2010.
4) Jesse James: The motorcycle builder and Monster Garage host's marriage to actress Sandra Bullock ended after it was revealed that he cheated on her with Michelle McGee and several other women. Bullock filed for divorce which was finalized in 2010.
5) Robert John "Mutt" Lange: The rock music producer cheated on singer Shania Twain, ending their 14-year marriage. It was found out in 2008 that he had an affair with Shania's best friend Marie-Anne Thiebaud. The couple got divorced in 2010.
6) Arnold Schwarzenegger: It was revealed in 2011 that the former actor and Republican governor of California had a son with his housekeeper Mildred Baena in 1997, while he was still married to Maria Shriver. His 25-year marriage with Shriver ended in a divorce because of the affair.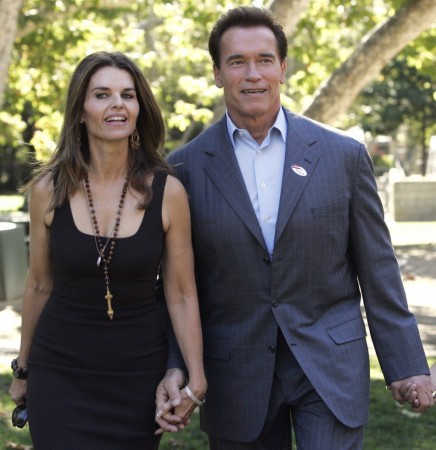 7) Kristen Stewart: Twilight star Kristen Stewart cheated on her boyfriend Robert Pattinson with director Rupert Sanders in 2012. The affair led to the "Snow White and the Huntsman" director's separation from wife Liberty Ross. Pattinson and Kristen's relationship was also affected badly by this episode.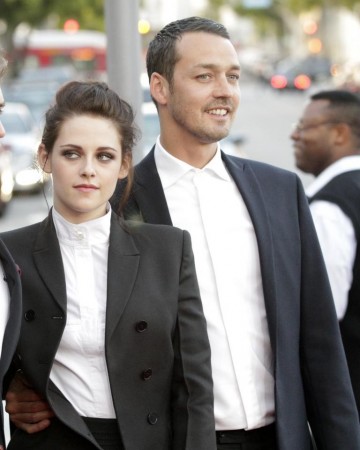 8) Eva Longoria and Tony Parker: The star couple ended their three-year marriage after Longoria found out that her husband had been exchanging hundreds of text messages with Erin Berry, wife of a mutual friend. The actress filed for divorce in 2010 and it was finalized a year later.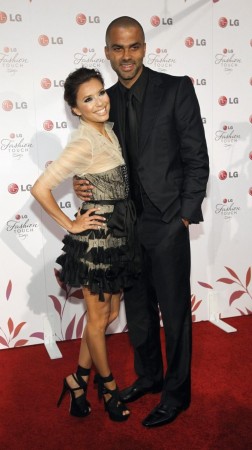 9) Woody Allen: Legendary director Woody Allen ended his 12-year relationship with actress Mia Farrow in 1992, after his relationship with Farrow's adopted daughter Soon-Yi Previn surfaced. The couple got separated and Allen married Soon-Yi in 1997.
10) Ashton Kutcher: The actor's sexual encounter with Sara Leal and her pal in a hotel suite in 2011 ended his marriage with actress Demi Moore. The couple filed for divorce in 2012 which was finalized in 2013.