Halloween parties have begun even before the actual day on 31 October, and celebrities like Heidi Klum, Katy Perry, Christina Aguilera and several others are expected to flaunt weird, scary and funny Halloween costumes this year as well.
As the Halloween draws near, we bring you 10 best celebrity Halloween costumes over the years.
1) Heidi Klum: The 40-year-old model is known for her good sense of Halloween costumes and has been seen doing the avatars of an alien, a skinless woman, a serpent, an apple in Eden garden and as Hindu goddess Kali. The German-American beauty raised the bar when she attended her 13th Annual Halloween Party in a Cleopatra costume.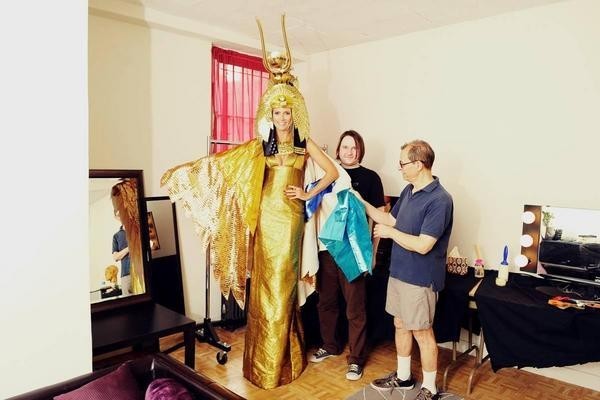 2) Katy Perry: The "Roar" singer, who is turning 29 on Friday, dressed as Freddie Mercury the Queen frontman on her birthday and Halloween party in 2008.
3) Alessandra Ambrosio: The 32-year-old Brazilian model made headlines in 2012 for her Halloween costume. She hit the military control room in military costume.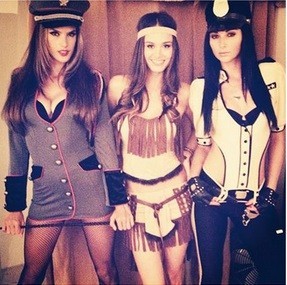 4) Mariah Carey: The "I Still Believe" singer and husband Nick Cannon celebrated their six-month anniversary at a Halloween Eve costume party at Marquee night club, New York City in 2008. They came in a fire truck dressed in firefighter outfits and later attended another Halloween party dressed as cookies and milk.
5) Kim Kardashian: The 33-year-old television personality, who is engaged to rapper Kanye West, attended Halloween party in 2008 dressed as Wonder Woman.
6) Paris Hilton: The hotel heiress attended a Halloween party dressed as a police officer in 2006. Interestingly, she was arrested and charged with DUI a few weeks before appearing in the police costume.
7) Lauren Conrad: The 27-year-old television personality attended Halloween party in 2012 dressed as a ghost. "Happy Halloween! Dressing up is something I've always been particularly fond of, so it's no surprise that Halloween is one of my favorite holidays. I love to pull out all the stops when it comes to putting together my costume each year," she wrote in her blog.
8) Christina Aguilera: The 32-year-old "What a Girl Wants" singer attended Halloween with her then husband Jordan Bratman as undead newlyweds in 2008. They made a scary sight in bloodied wedding attires.
9) AnnaLynne McCord: The 26-year-old actress attended a Halloween party in 2009 dressed as a Batgirl. She looked sexy and classy in the outfit.
10) Jessica Alba: The 32-year-old actress and family were dressed as The Incredibles for a Halloween party in 2012.