Smartphone users have a variety of apps at their disposal that will help them to stay occupied during a commute or waiting for their turn in the salon. Many users prefer to listen to music, but others would rather give work to their brains and do something more interesting.
Many users prefer to be in the comforts of a video game than anything else. Most of the games nowadays need good connectivity, however, the apps that are compiled below can also be played online.
Here are 10 addictive gaming apps that will help smartphone users to kill time, but these apps are equally as interesting as say, Candy Crush.
1. Timberman
Remember Flappy Bird? Well Timberman's addictiveness is similar to that of Flappy Bird. Timberman is an arcade style game where the players take on the role of Timberman, whose job is to chop wood from the tree while making sure that he avoids any contact with the tree branches that are an obstacle to his work.
Players will have the option of selecting either of the four different environments and 10 unlockable Timbermen in the game.
Download Timberman on iOS and Android devices.
2. Paperama
This is an origami puzzle world that gives it users some new and unique adventures where they can make folds to the shape that has been outlined. This game will also require patience and some precise touches.
Download Paperama on iOS and Android devices.
3. Kiwanuka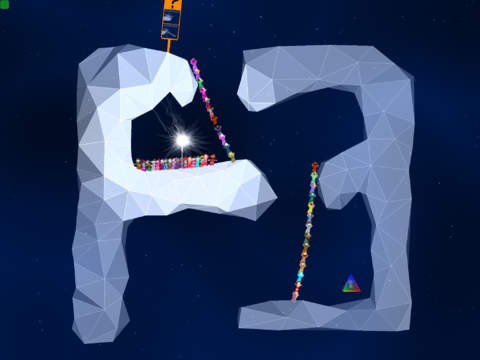 This is an action-puzzle game where players will have to pilot the citizens to build towers that will have to be knocked over to gain access to ledges and then use them as bridges and reach the exit. The game requires both planning and timing.
Download Kiwanuka on iOS and Android devices.
4. Blackwell 1: Legacy
This game is a part of the mystery adventure series. Rosa Blackwell has the power to be the medium to talk to the dead. Joey Mallone guides her as she ventures to put the ghosts in New York City to rest.
This game is the first episode of the Wadjet Eye's Blackwell series. Download Blackwell 1: Legacy on iOS device.
5. Jupiter Jump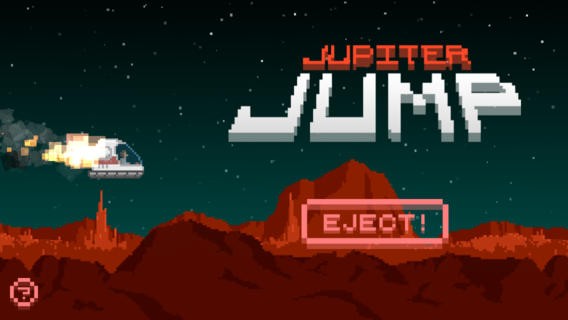 Players will have to dodge the mines while jumping and guide the astronaut through different types of mines, portals and gates. Players will have to stay alive as long as they can and they will be rewarded.
Download Jupiter Jump on iOS and Android devices.
6. Grub
This game is a re-imagination of the classic Snake game with its gameplay, but players will have to control by tilting and turning their devices. Players will have to take the snake away from hedgehogs and wolves, but if they have to grow bigger then they have to make the character eat apples. The game offers about 19 levels and a unique survival mode.
Download Grub on iOS device.
7. Sonic Jump Fever
Players will have to control the popular blue hedgehog as he jumps on a countdown time. Players will also be going into vertical jumping mayhem. Players will be able to use the booster, upgrades and other abilities to make a good score. The game also has a Fever Mode, which will allow players to go into a hyper mode and gain more points.
Download Sonic Jump Fever on iOS and Android devices.
8. No Brakes
This is a simple game, which requires players to drift on a racing track using simple graphics. The drift should not lower the speed of the vehicle drastically. The game boasts of simple controls and minimalist design. There is no top speed cap in the game. There are no brakes in the game.
Download No Brakes on iOS and Android devices.
9. Jellies
Players will have to help Bob the Fisherman find his fingers as he makes his journey into the sea. Players will have catch as many Jellies as possible in a time-frame of 60 seconds. Player will also be able to earn power-ups that will boost the score and the game time. Players will also get endless game mode. Players will be able to use various tactics to get those jellies.
Download Jellies on iOS device.
10. Blast-A-Way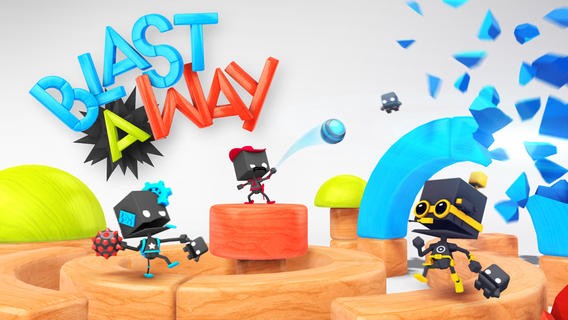 Players will have to help the three robots to save the Boxies that are made up of wood, metal, fabric, stone and plastic. Players will be able to use bombs, teleporters, rebuilders, colorizers, portals and so on to meet their objective. This 3D physics puzzler has about 5 worlds and 80 levels.
Download Blast-A-Way on iOS and Android devices.
(Source: Business Insider)