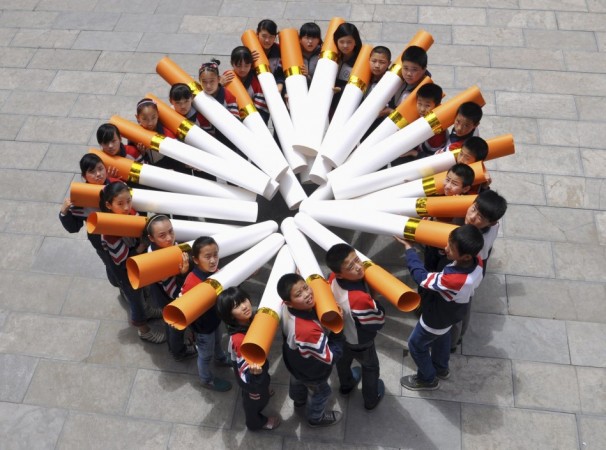 A report unveiled by the India's Union Health Ministry has found that tobacco use and the associated costs are creating an enormous burden on the nation's economy.
The "Economic Burden of Tobacco Related Diseases in India" noted that the total economic costs attributable to tobacco use and the diseases associated with it in India in the year 2011 amounted to a staggering ₹1,04,500 crore, which is about 1.16 percent of India's Gross Domestic Product. The report notes that the burden is enormous considering the fact that it is 12 percent more than the combined state and central government expenditure on health care in 2011.
The report further outlined that the nation had to shell-out over ₹16,800 crore directly on treating tobacco related diseases. The report also observed that due to pre-mature deaths cause by tobacco related diseases, the nation was incurring a loss of ₹73,000 crores annually.
The newly appointed Union Health Minister Dr Harsh Vardhan unveiled the report at a commemorative function to mark the World No Tobacco Day on Thursday, said a release from PIB. As part of the initiative, a print advertisement featuring Rahul Dravid, India's Brand Ambassador for Tobacco Control has been released.
In his address, the Union Health Minister noted that tobacco consumption is a menace that needs a strong social movement for tackling its growing use in the country.
The Central Minister called for redefining of the strategy, so that all sections of people could be engaged in spreading the message on the ills of tobacco use.
"We need to convince tobacco users of the grave ill effects of its consumption.The children can become the strongest messengers of positive health. It is children,who can convince, motivate and educate the elders to give up the use of tobacco and tobacco products," he said.
Vardhan, who took charge of his office on 27 May is an ENT surgeon by profession. Widely known for his anti-tobacco stance, Vardhan in his speech said that for him every day was an anti-tobacco day, where he tries to convince people about the effect, its use has on their health.
The report on "Economic Burden of Tobacco Related Diseases in India", supported by the Ministry of Health & Family Welfare, Government of India and the WHO Country Office for India, was developed by the Public Health Foundation of India (PHFI). The report estimates direct and indirect costs from all diseases caused due to tobacco use and four specific diseases namely, respiratory diseases, tuberculosis, cardiovascular diseases and cancers.
According to reports, the menace of tobacco use is so widespread that it is predicted that in India 1.1 million people will die a year by 2020 if more users are not persuaded to kick the habit.