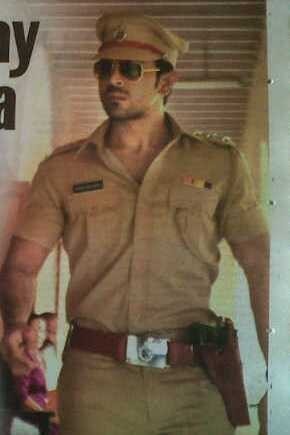 Actor Ram Charan's Hindi debut "Zanjeer" is yet to hit the screens, but rumours are abuzz that the actor has been offered another film in Bollywood.
Apparently, Ram Charan received an offer from box office king Salman Khan. According to a report in Mumbai Mirror, Ram Charan has bagged a role in a Salman Khan Productions Film, which is set to go on floors next year.
"Salman has got a shooting break from Sohail Khan's Mental and Sajid Nadiadwala's Kick and was chilling out at his house with a few friends. In the middle of a discussion he suddenly called up Ram Charan and asked him if he can drop by for a while," a source told Mumbai Mirror. "They were talking about Ram Charan's future projects. Salman took the actor by surprise when he casually offered him a role in his home production," the source said.
Interestingly, one has to note that Salman's father Salim Khan was locked in a legal battle with the producers of "Zanjeer". The film, a remake of 1970's Amitabh Bachchan-starrer of the same name, was embroiled in legal issues which delayed the film's release.
Salim Khan and Javed Akhtar, who co-wrote the script for the original version (Amitabh's film), had sought a stay on the release of the remake claiming that the copyright of the original film's work is with them and the makers of Ram Charan's "Zanjeer" have not taken their consent before remaking the film.
On Monday (2 September), the Bombay High Court refused to stay the film's release on two grounds. One is that the plaintiffs (Salim and Javed) delayed in sending legal notice and filing law suit against the defendants. The other being that the plaintiffs were demanding a monetary compensation.
"Zanjeer" is now free from legal shackles and will be released on 6 September. Ram Charan reprises the role of Inspector Vijay Khanna, a role that catapulted Amitabh into the big league. Priyanka Chopra will be seen as Ram Charan's love interest. Sanjay Dutt dons the role of Sher Khan which was played by veteran actor Pran in the original.
"Zanjeer" is heading for a big showdown with Sushant Singh Rajput's "Shuddh Desi Romance", which is also set to hit screens on the same day. Parineeti Chopra and Vani Kapoor are playing female lead roles in the romantic-comedy entertainer directed by Maneesh Sharma.