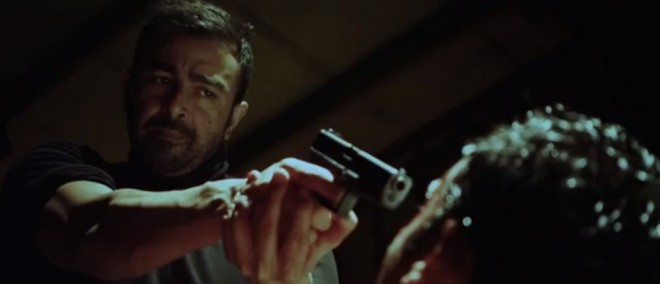 English-language Pakistani action film, "Waar" directed by Bilal Lashari has made the biggest Eid opening, earning PKR 11.4 million on the first day. With this, the film has broken the opening day box office record set by Shah Rukh Khan starrer, "Chennai Express" which earned PKR 9 million on Eid-ul-Fitr (8 August).
"Waar", meaning "The Strike" in Urdu, was released on the occasion of Eid on Wednesday, earning PKR 11.4 million on the opening day. It earned PKR 42.6 million in just three days (till Friday) despite getting mixed reviews from critics.
Produced by Hassan Waqas Rana, "Waar" features Shaan Shahid, Shamoon Abbasi, Ali Azmat and Ayesha Khan in the lead roles.
The film, which is about terrorism, revolves around a plot where Indian agents plan to carry out a blast in Pakistan. It did very well at the box office despite getting negative reviews from critics.
"At about forty minutes into "Waar", I was compelled to 'tweet' MY status; the expletive-free version here pretty much asks the same question: when would "Waar" start thrilling. The answer: pretty much never," wrote Mohammad Kamran Jawaid of Dawn.
"One of my other biggest beef with "Waar" (apart from its threadbare story-layout) is its language: a movie about Pakistan, its lingering terrorist threats and valor of armed forces shouldn't center itself on a foreign language. Even if 'some' of us - especially the ones in high-society - do find it better to forsake our native language, it doesn't mean that a mainstream commercial movie should cater specifically to that small demographic," he added.
"Propaganda is one thing, and can be found in any 'wood'. I just wanted better scripting and continuity. And no accents FFS #Waar," tweeted Zarrar Khuhro, an analyst.