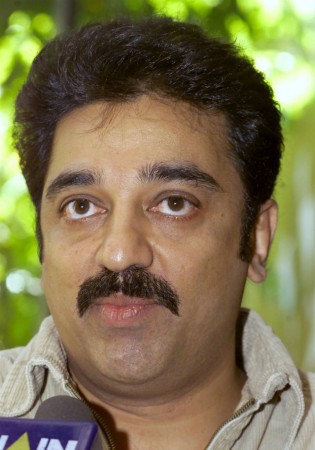 The controversy around the much-talked-about film, "Vishwaroopam" over the decision of superstar Kamal Haasan to release it on Direct-To-Home (DTH) format has taken a new turn with the superstar filing a police complaint on receiving threats that the movie will be pirated and the power supply of theatres screening it will be cut off.
"I have been receiving threats that the film will be pirated and electricity supply to the theatres which have decided to telecast it will be suspended. Since these are against the law, I preferred to lodge a complaint with ADGP (T K Rajendran)", Haasan told reporters here.
"Vishwaroopam" got into trouble after the 58-year-old actor, who also directs the film, decided to release it in DTH format on January 10, a day ahead of its theatrical release.
The Tamil Nadu Theatre Owners Association (TNTOA) and Tamil Nadu Film Distributors Federation have decided not to screen Kamal Haasan's upcoming project "Vishwaroopam" in theatres, if the movie is released through Direct-to-Home (DTH) service.
The decision was taken at a meeting attended by 700 members across the state on Thursday, alledging that releasing the film a day ahead of its theatrical release will affect the business of the theatre owners.
It was also reported that, the Tamil Nadu Cinema Theatres Association has threatened not to screen any movies of Haasan if he goes ahead with his plan.
However, Haasan claimed that 390 theatres will be screening his film on Friday, January 10.