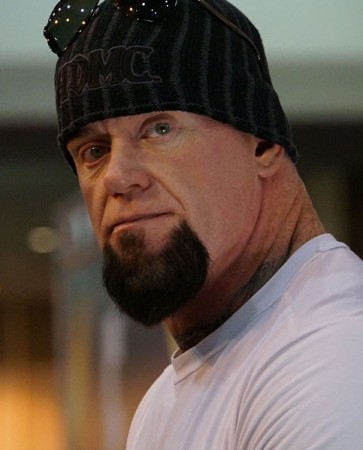 After "The Rock" aka Dwayne Johnson fell victim to death rumours, another wrestler has become the victim of a fake death hoax.
News surfaced online that "Undertaker" aka Mark Calaway died in Texas, according to Empire Sports. The website is a self confessed satire website and the article of Calaway's death has received numerous likes and shares on Facebook. This has apparently angered the fans of the wrestler.
While the news was a satirical piece, Undertaker's fake death has gone viral and another website Huzlers.com also republished the article.
What has really pricked WWE fans is the fact that fake news of Undertaker's death has gone rampant, just after the death of legendary wrestler "The Ultimate Warrior." Born as James Hellwig, the wrestler died after a massive heart attack on April 8. The 54-year-old star passed away in a catastrophic medical incident outside a hotel premises in Scotland, Arizona.
Just two days before his death, he was seen in the ring for WWE's Monday Night Raw in New Orleans. He was included in WWE Hall of Fame on the eve of WrestleMania 30.
Meanwhile, after Undertaker's death hoax, there were fans who expressed their disappointment.
"Dude, what the [expletive] is this? are you kidding me Warrior just died and now you want to write that the Undertaker died too as to ride the wave of the warriors unfortunate death?? you guys are attention whores and should be ashamed of yourselves. i know this is a satire but it's a little too [expletive] early to be laughing about a wrestlers death," wrote a reader.
Fake death hoaxes have become an order of the day and according to CBS, fake news websites like Empire makes decent money if even one celebrity death hoax goes viral. However, they don't realize the sensitivity related to this issue.
(ED:VS)