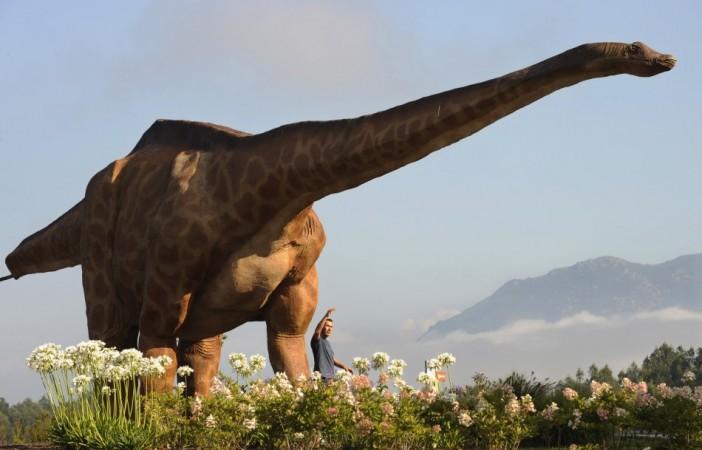 The B M Birla Science Centre in Hyderabad is organizing a sky show - "The Time Machine" - that takes viewers back in time to help them understand the history of Earth and the various civilisations that has prevailed for years.
The 45-minute sky show, which was developed in six months, was launched on Saturday (27 April). The show takes the viewers 14,000 years back in time. It also takes them a ride through various eras, including the dinosaur era, and traverse through the conditions that existed during the ice age.
Viewers can also travel back in time to see through Egypt, Sumeria and also the latest excavations that were made in Turkey. Archaeologists recently uncovered the head of a Vedic priest that dates back some 10,000 years, while excavating an archaeological site in Turkey.
Apart from this, the presentation will also show the important discoveries made by the Birla planetarium researchers on the origin of Vedic astronomy and the history of Earth. Recently, an astronomical observatory was unearthed which shows various zodiacs on the pillars, which is consistent with the Vedic astronomy, according to a report in The Hindu.
The time voyager not just takes you back in time but also traverses through the future making stops at different landmarks of the universe. It takes you to see lunar bases, alien planet explorations and finally ends up showing the end of the universe.
"We have initiated this programme from Saturday, keeping in mind the lay men and children. The show is basically about history of the earth and civilisations which existed thousands of years ago," Dr BG Siddarth, director of the BM Birla Science, said at a press conference.
There will be eight shows every day in three different languages. Of the eight, four will be in Telugu, three will be in English and one will be in Hindi. There will be 11 or 12 shows in weekends. During holidays or special occasions, a special show is likely included. The cost of the sky show is just ₹20 for school children and ₹40 for adults.