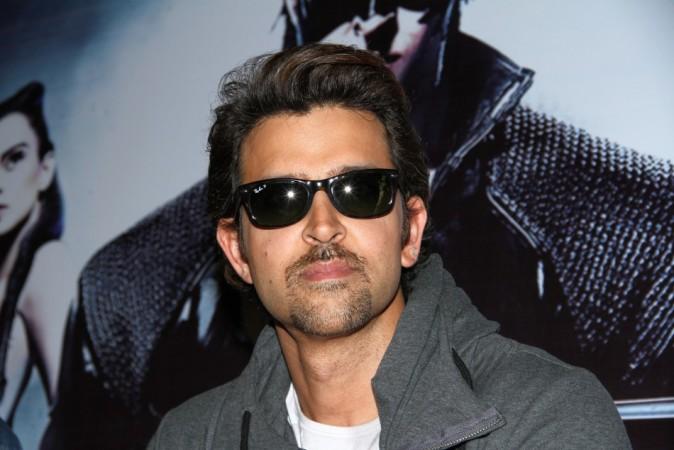 Hrithik Roshan's "Krrish 3" has been getting rave reviews from several celebrities in the Indian film industry, apart from critics and audience.
The latest celebrity to appreciate "Krrish 3" is Tamil star Vijay. The "Thuppakki" actor recently watched the superhero flick with his family at a special screening. Vijay was bowled over by Hrithik's performance in the film and appreciated the actor for his impressive work.
With "Krrish 3" continuing its magical run at the box office, Hrithik has been visiting several places in India to thank fans for their immense support in making the film a big success. The actor visited Chennai's Sathyam Cinemas on Monday (11 November) to celebrate the film's success. Fans turned out in large numbers to get a glimpse of the Bollywood star.
Vijay was supposed to attend the event, but couldn't do so as he was busy with the shooting of his upcoming film "Jilla". However, he sent a message through his spokesperson saying that he and his children enjoyed the film.
Hrithik was accompanied by his father and "Krrish 3" director Rakesh Roshan, as well as the film's cinematographer Tirru for the success meet. The actor at the event said, "It has been a great journey for me because I have learnt a lot by playing this character. I learnt a lot about what values superheroes lives by," reported ANI.
Hrithik has also shown interest to work in a full-fledged Tamil film or at least have Tamil characters in his films in the future.
"Krrish 3" is the sequel to the 2006-blockbuster "Krrish". The film which also stars Vivek Oberoi, Priyanka Chopra and Kangana Ranaut has done extraordinary business worldwide. The science fiction flick has raked in over ₹240 crore at the worldwide box office and also performed well in southern markets.