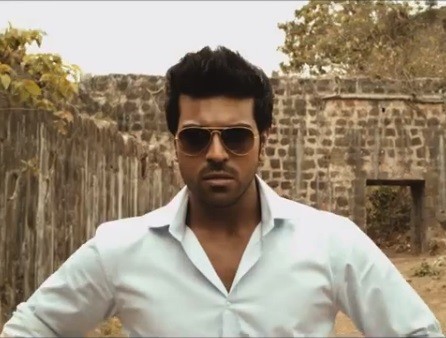 Ram Charan's "Thoofan", the Telugu version of Hindi film "Zanjeer", has done fabulous business in Andhra Pradesh.
"Thoofan", which hit the screens on 6 September, receive mixed response from critics. Despite that, the Telugu version has performed extremely well, minting a total of ₹8.14 crore on the first day.
Nizam is the biggest revenue-generating area for the Telugu film industry. "Thoofan" made a fantastic start in the region and collected ₹3.10 crore, according to film critic and trade analyst Taran Adarsh. The action entertainer, a remake of 1970s cult classic "Zanjeer", has performed well in other areas including Vizag, Guntur, East Godavari and West Godavari.
Below are the figures earned by "Thoofan" in some of the regions in AP:
Nizam - ₹3.10 crore
Ceded - ₹72 lakh
Vizag - ₹86 lakh
Guntur - ₹75 lakh
East Godavari - ₹85 lakh
West Godavari - ₹75 lakh
Krishna - ₹60 lakh
Nellore - ₹51 lakh
Total - ₹8.14 crore
Distributors share - ₹6.65 crore
"Thoofan" has Ram Charan playing a righteous cop - Vijay Khanna, the criminals' nightmare. Priyanka Chopra plays his love interest, while Sanjay Dutt dons the role of Sher Khan, a character made memorable by veteran actor Pran.
Before the film's release, speculations were rife as to whether the Ram Charan starrer will hit the screens in AP, owing to a political storm in connection with the Telangana issue.
But "Thoofan" had a smooth release without any issues. The film has been received well in AP, thanks to no big releases in the state. It remains to be seen if the Ram Charan starrer will be able to sustain its momentum and rake in good collections at the AP box office in the next few days.
On the other hand, Hindi version "Zanjeer" which was released in more than 2,000 screens worldwide has failed to impress the audience. The film had a poor start, raking in ₹3.44 crore nett on the first day of its release. The other Hindi film, "Shuddh Desi Romance", has performed better than "Zanjeer", thanks to positive feedback from critics.