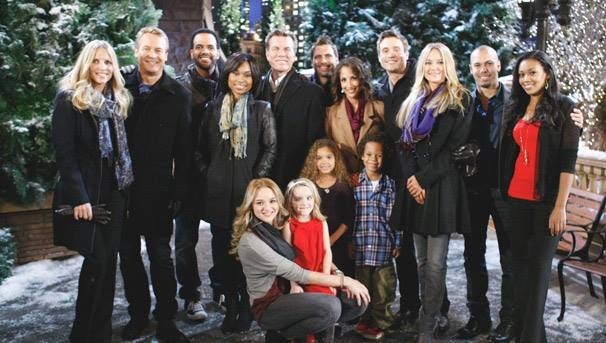 The last episode of "The Young And The Restless" focused on Chloe's life after death the of Adam Newman.
The episode unfolded in a police station, where Kevin asks Michael to do anything to get Chloe out of jail. Kevin takes Chloe's psychiatric condition under consideration to solve her case. Apparently, Michael also says that if Khloe is unable to come out of jail, he hopes that she gets shifted to a mental hospital "Fairview". At the very moment Chloe says, "You think I belong in a mental hospital?"
Chloe is disturbed on hearing the prospect of mental hospital and to give her peace Kevin tells her that her thought process is being hampered by the sadness of Newman's death.
Meanwhile, Chelsea is seen moving up and about in Newman's penthouse. While in the house she tells Connor that she feels that Newman may come through the door anytime. At that very moment the door bell rings but to her disappointment it is Anita.
Chelsea is shown going through a whole lot of emotions, as she feels bad for Chloe's situation, whereas Anita thinks that Chloe deserves to stay behind the bars. However, Chelsea blames Anita for leaving Connor and Chloe alone at the time of Newman's accident.
Anita accepts her mistake and promises to Chloe that such kind of thing will not be repeated. But she also urges Chelsea to move on in life, as Newman is not coming back. But Chelsea is adamant and does not want to believe that he is no more.
"He's out there," she says.
From Chelsea's belief it seems that the writers are prepping up the audiences to bring Newman back as the upcoming trailer shows someone's hand moving on the hospital bed. But who will be the new Adam Newman or will Michael Muhney return?