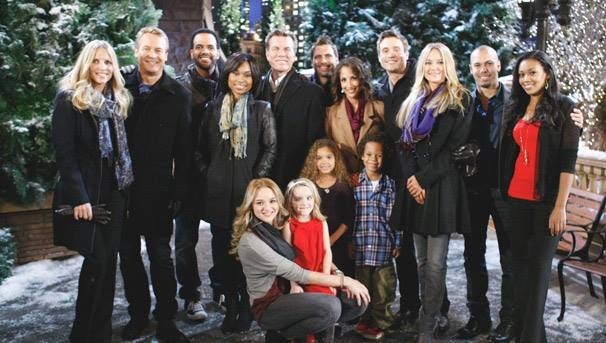 What's in store for "The Young And the Restless" fans this week?
On the Adam Newman front, things are going to take an explosive turn as the show's teasers hinted the return of the character. Also, things are about to get out of hand between Victoria and Billy and romance might be brewing between Sharon and Nick.
(Warning! Spoilers ahead)
Spoilers show that Victoria and Billy get into a tiff after she admits to kissing Stitch. To make matters worse, Victoria says that she has no regrets kissing Stitch, and his wife's confession forces Billy to confront Stitch and warn him to steer clear of Victoria.
Stitch instead advices Billy to focus on his marriage and work things out with Victoria before it is too late.
Learning about the heated conversation between Billy and Stitch, Victoria wants Billy to apologise to Stitch. But Billy refuses, and this leads to a spat between the couple where Victoria accuses Billy of dating Kelly.
Billy leaves the room in state of anger, and immediately the phone rings. It is Kelly on the other side and she leaves a voice mail thanking Billy for meeting her in the park.
Spoilers also show that Kelly will speak to Jack about her relationship with Billy, and how she just wants to be friends with Billy. Jack seems to understand that it was not Kelly's fault that things went out of control between Kelly, Billy and Victoria.
Additional Spoiler Alert!
While Monday episode of "The Young And the Restless" focuses on the romance between Sharon and Nick, and Kevin's attempt to save Chloe, on Thursday, Chelsea and Victor will get some news about Adam, according We Love Soaps.
Do you think Michael Muhney will return has Adam Newman or will a new actor step into his shoes?