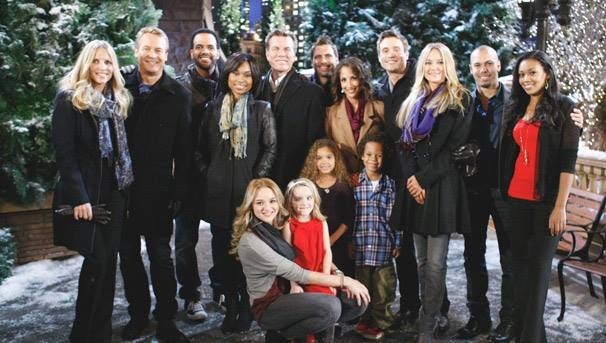 Popular daytime series "The Young And The Restless" will have a new cast member next week. Michael Robinson, Super Bowl XLVIII champion of Seattle Seahawks, is all set to guest star in the CBS 6 series.
Robinson has reportedly been invited to star in show as he is very fond of it, reported WTVR.com
"The Young and The Restless" team is thrilled to have Robinson on board and expressed their excitement by tweeting on the official page of the series.
SOAPER BOWL!! Super Bowl XLVIII champion @Seahawks fullback @RealMikeRob will be on #YR! http://t.co/xYGyt32i5J pic.twitter.com/NdgUZQVlpG

— Young & The Restless (@YRInsider) February 21, 2014
When Robinson learnt about his special appearance, he couldn't control his excitement and even tweeted a picture of him from the sets of the show.
On set with #SuperBowl champ Seahawks fullback @RealMikeRob #YR! @cbsdaytime @YRInsider http://t.co/OWGVY9qdCx pic.twitter.com/ZyzMaJSyBf

— Daniel Goddard (@DanielGoddard) February 26, 2014
"It was an amazing experience. I've been a fan for years, and it was great to meet the personalities on the show," Robinson said, adding, "I've always thought Y&R was the best show on daytime television because their storylines are always entertaining and intriguing. They welcomed me with open arms, and I felt like a part of the Y&R family," the NFL player told WTVR.
In the upcoming episode of "The Young And The Restless" Robinson will be seen sharing the screen space with Eric Braeden, who plays the popular role of Victor Newman in the show.
(Edited by Vanilla Sharma)