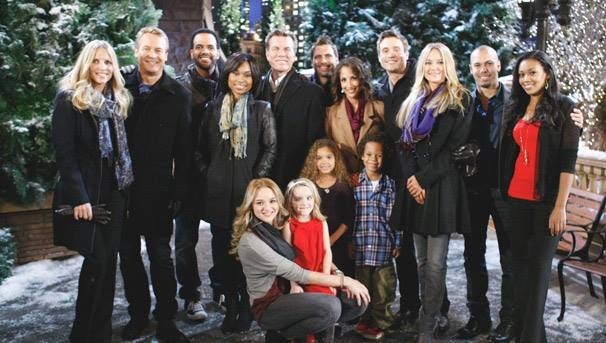 "The Young And The Restless" has reportedly hit an all time low in terms of rating. Since the lead actor Michael Muhney was fired, the daytime series has received a lot of flak. Though the character of Adam Newman, is speculated to return, there is buzz that the show's popularity is at its worst and to spring back the show, producer Jill Farren Phelps has supposedly roped in Susan Lucci.
Lucci has worked for more than 41 years with the popular show "All My Children" and now that the show is dead, there are chances that she may join the "Y&R" cast. Apparently, Phelps has made a hell of an offer to Lucci and the latter seem to be contemplating about her possible Y&R innings.
Various reports suggest that Lucci's character will be that of a smart businesswoman with a brilliant story line. Lucci is immensely popular amongst the daytime series fans and her presence will bring immense credibility to the show. The "AMC" actress has legions of fans that can't wait to see her return to a daytime series and if she makes her comeback with "Y&R" it will surely help the show.
However, "Y&R" fans are quite upset with Phelps' decision of removing Muhney and Billy Miller from the show and instead offering a meaty role to Susan Lucci.
Regarding Lucci's casting rumor fans commented on Soap Opera Spy Facebook page.
Marlene Di Ciurcio Meloni wrote, "So glad I quit watching this show in December. I cannot believe I wasted 31 years of my life watching this. The solution is very simple. Bring back Billy Miller and Michael Muhney, end of story. Bringing Susan Lucci to the show and recasting MM would be even more insulting in my opinion. It is truly appalling what has happened to this show."
Debra Winters wrote, "Bring back MM & the fans will come back. Susan Lucci, not so much, looks good but too old. Otherwise, soap graveyard for you. Own up to your mistakes. Can't be saved without MM."